Feathers are strewn on the ground, and are piling up in corners and caught against the fence.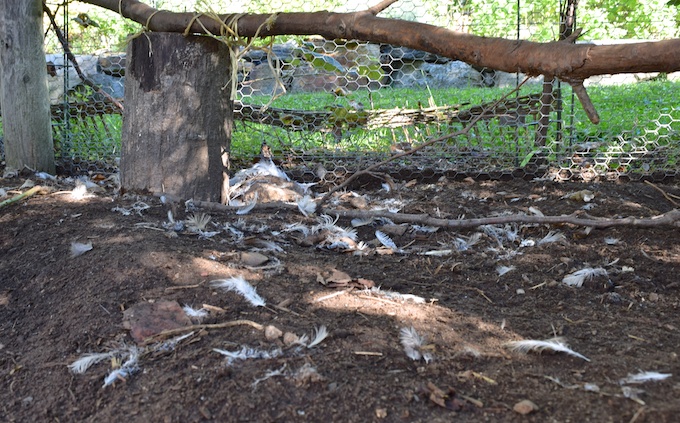 I
Is this the result of a fox attack? Carnage?
No.
It's all from one molting cochin hen.
Pearl.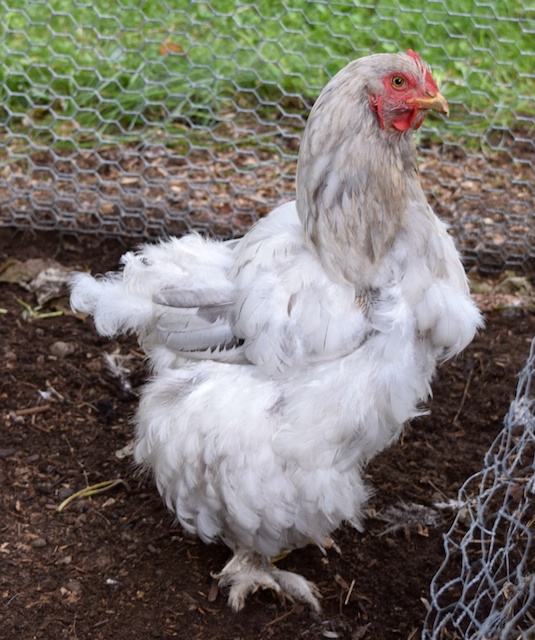 Look at her. She wouldn't even make a proper feather duster.
She doesn't look good from any angle.
Certainly not from the rear.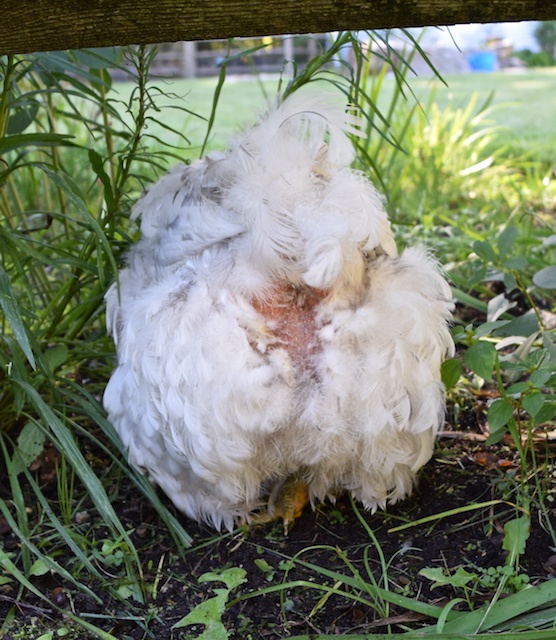 Nor from above.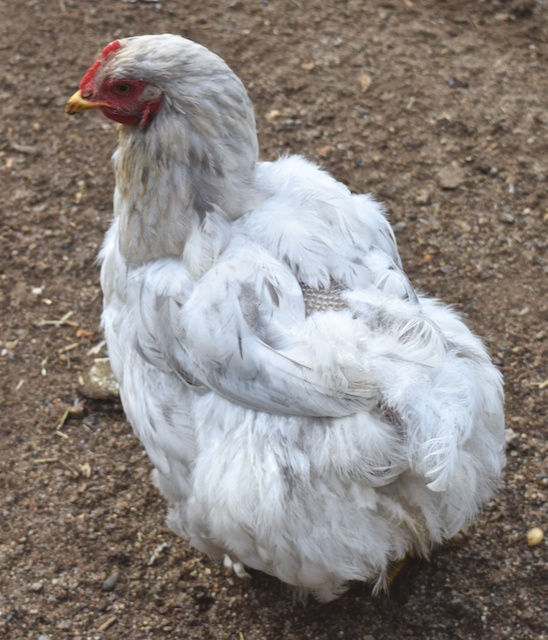 Those bumps on her bare back are the new feathers coming in. They're call pin feathers. Ouch. No wonder she looks to be in a bad mood.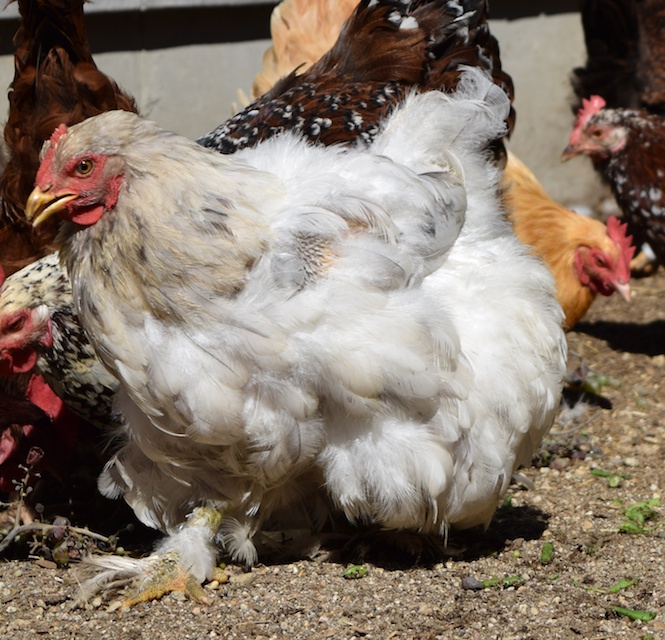 I estimate that Pearl has lost about two-thousand feathers so far. Only seven-thousand more to go.