Despite the unexpected snowstorm (with whiteout driving conditions), the Northeastern Poultry Congress was well attended by both birds and spectators.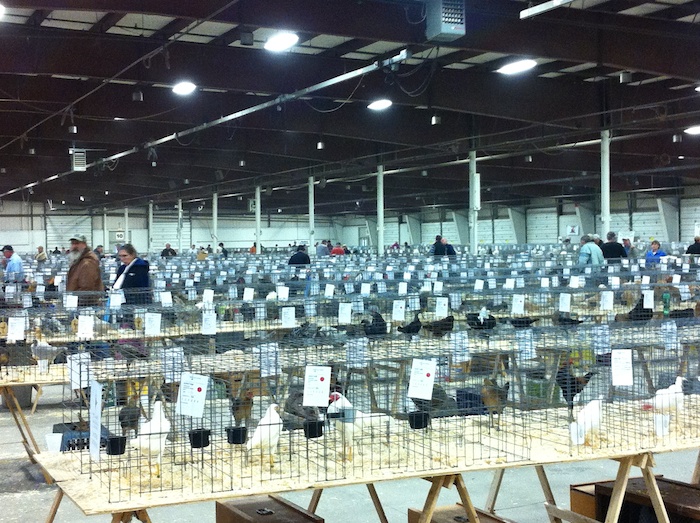 It was great to see so many kids in the junior showmanship classes. A lot of them walked around with chickens in their arms.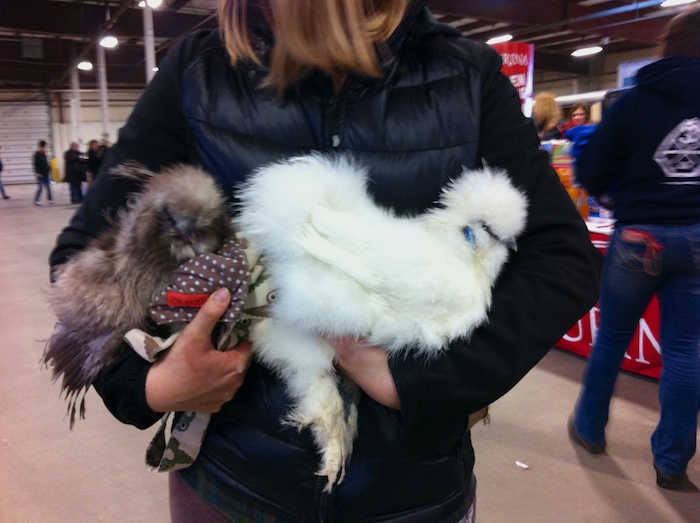 By the end of Saturday afternoon, Championship Row was beginning to fill up. Proud owners had their bird's photos taken.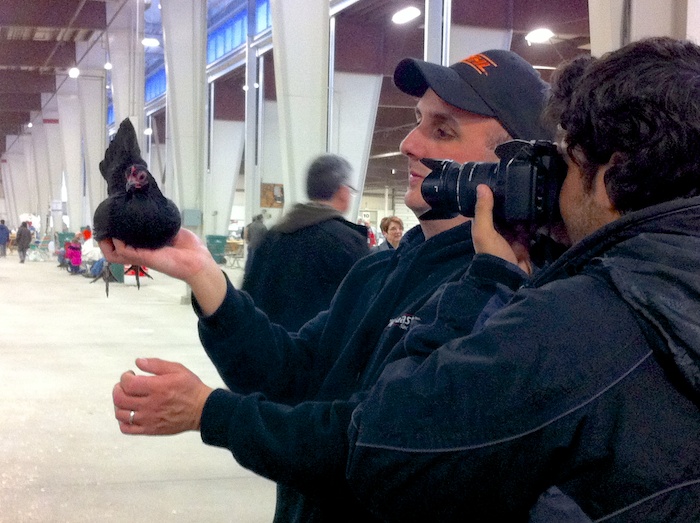 Some of the winners were smaller than the ribbons.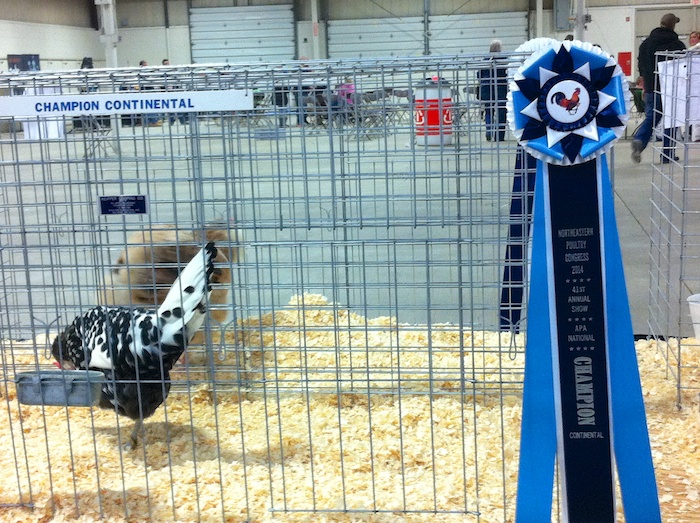 These show chickens don't always look like the hens we have at home. The winning White Leghorn was much heftier than Twiggy, and this Buff Orpington is larger than any I've ever owned.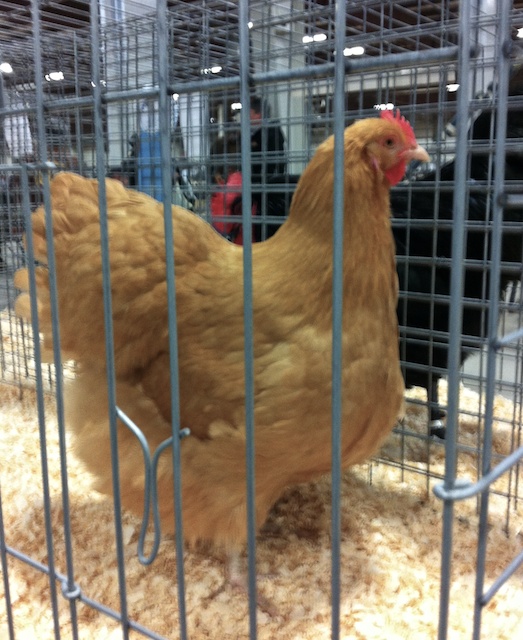 Winning birds are trained to show off, to be comfortable when handled by judges, and to feel at home in the show crates. Not that they all looked pleased about it. Although I have a feeling that this Wyandotte always wears this expression!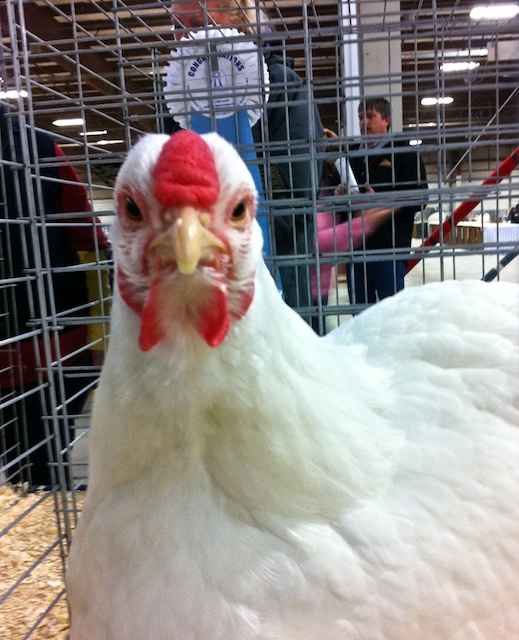 With that many beautiful birds to look at, of course there's always a few that I wish that I could take home. How pretty is this little Blue Wheaten Old English Game Hen?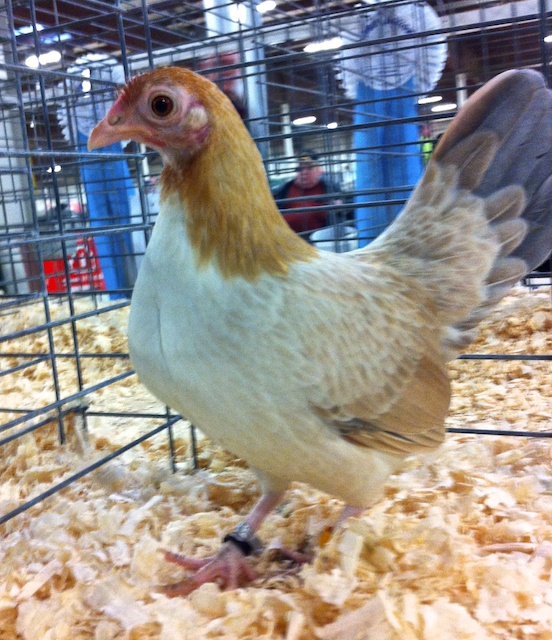 There were also geese, ducks and turkeys. Even though I've seen turkeys countless times, their heads, with their fluorescent blues and strange snoods, always make me look twice in surprise.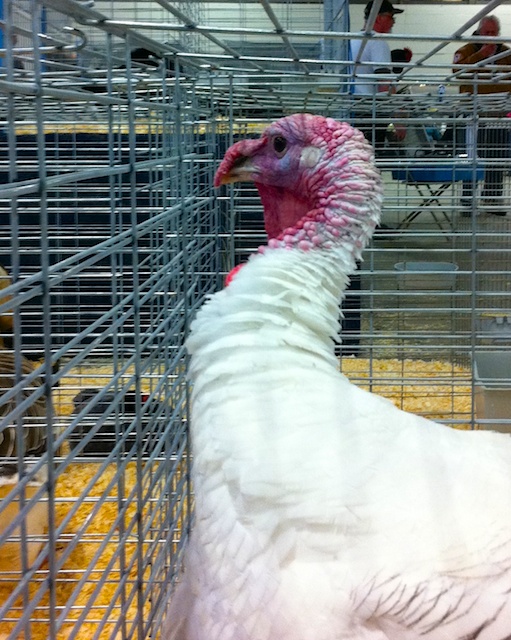 Sometimes I think that the modern game birds should be put into a "dinosaur class."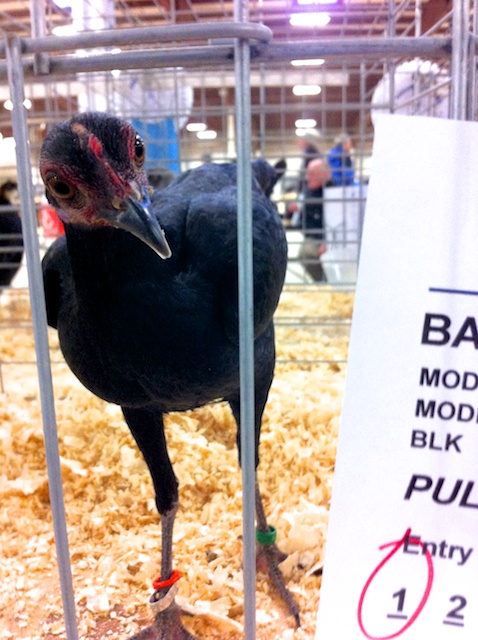 Speaking of classes, there was a new one this year, and it is already my favorite. For birds that don't fit into the American Poultry Association list of accepted breeds and the standard of perfection, there is now the Funky Chicken Class.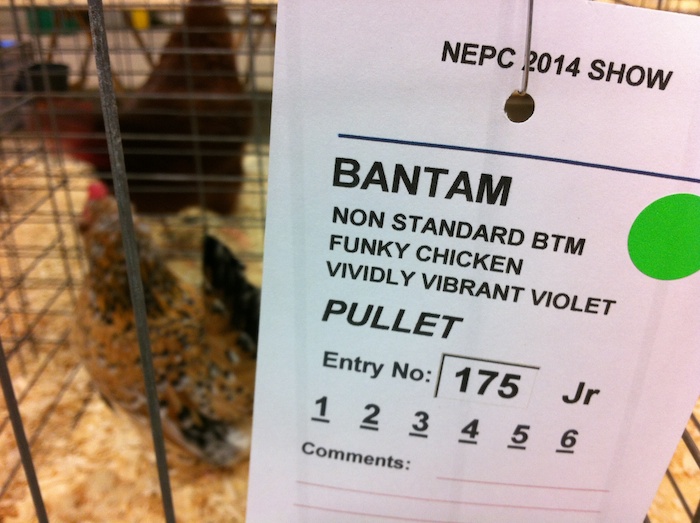 Don't we all need a "vividly vibrant violet funky chicken" in our flocks?