It snowed Saturday night. I was away at a writing retreat (you'll read what I worked on tomorrow) and so it was up to Steve to shovel out the animals. It wasn't a big snow, and it was fluffy enough that the work wasn't backbreaking. Still, thanks, Steve!
I came home to signs that a bunny enjoyed a snowy romp. No tunnels, yet.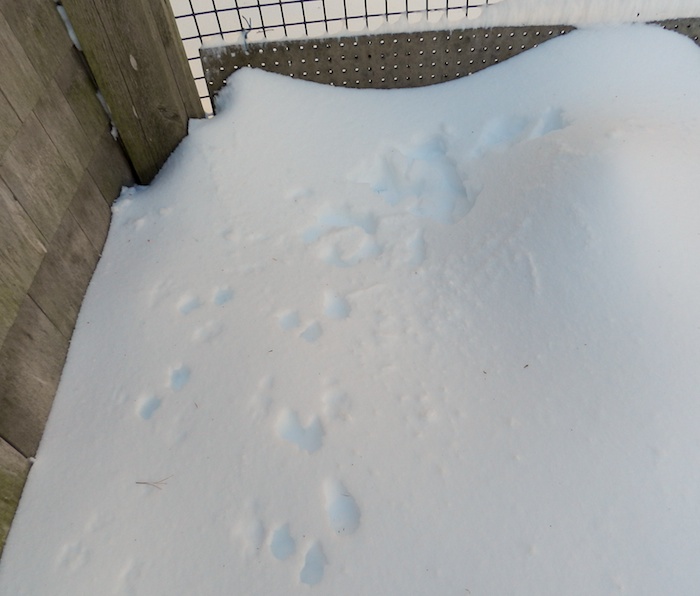 This morning, despite 20 degrees F temperatures, chickens were happily pecking at glistening snow outside.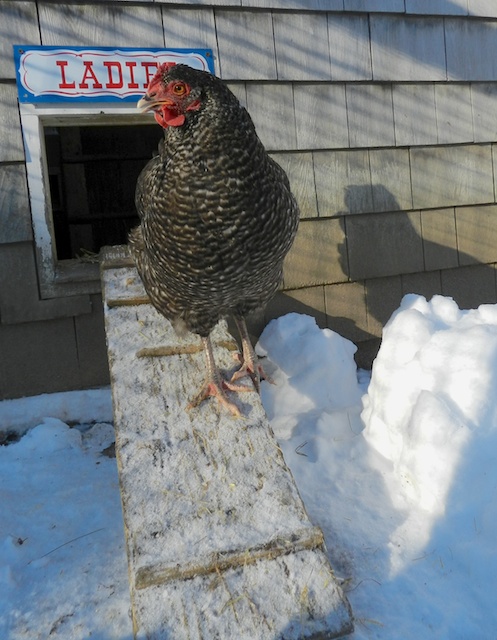 Chickens don't like to walk on snow that their feet sink down into. But, they don't mind packed snow and they're fine with icy shoveled areas. The first time that they saw it, the Ladies weren't sure about the white stuff, so I tossed a little cracked corn and hulled sunflower seeds on the ground. That was all it took. Sunshine, fresh air and exercise are essential for your flock's health. Don't let snow and cold temperatures keep them inside.