There are three Speckled Sussex hens in the Big Barn flock. Florence is the smallest and most uniformly speckled. Agatha is easy to spot from a distance – she's the heavier hen that is gallumping around. In the barn, Agatha is the one up close and inquisitive. Etheldred is Agatha's size, but her coloring is distinctive. It's not up to breed standard. There's too much white.
At a few month's of age, Etheldred's chest sported a white bib.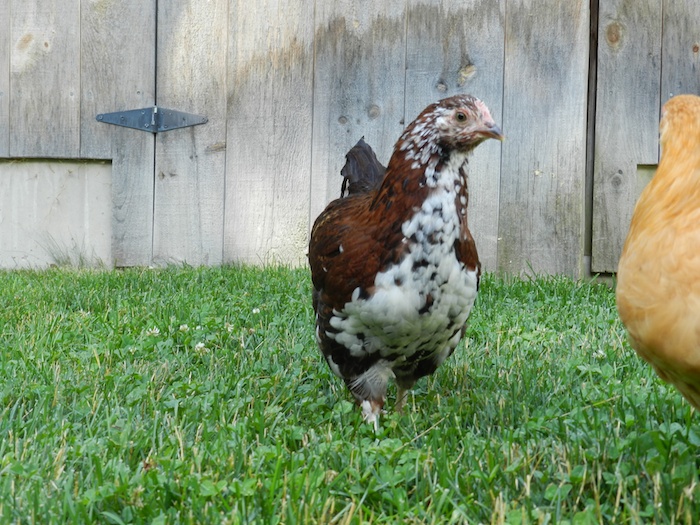 As she matured, more spots turned up on her brown feathers and the reverse happened on her chest, with more brown mingling in. Her head became white. I joked that she was a bald eagle.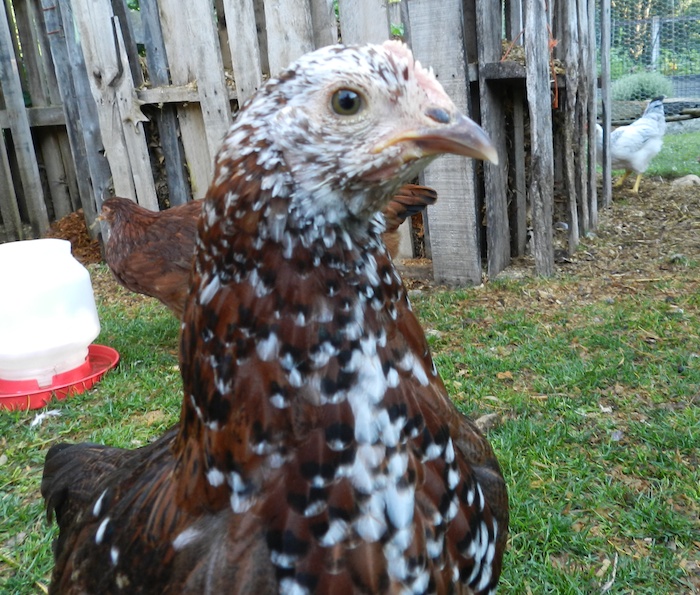 I thought that after the first molt in 2012, that this would be Etheldred's permanent look. She wouldn't win any ribbons at a poultry show. She was more white and blotchy than what the "standard of perfection" calls for, but I thought her beautiful.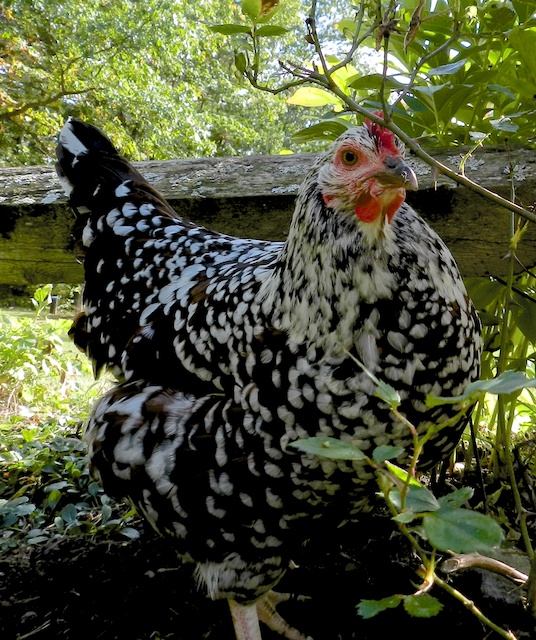 Etheldred has just finished her second molt, and to my surprise, she has grown in even more white feathers, especially on her neck. I can sympathize. This year I've gone mostly grey.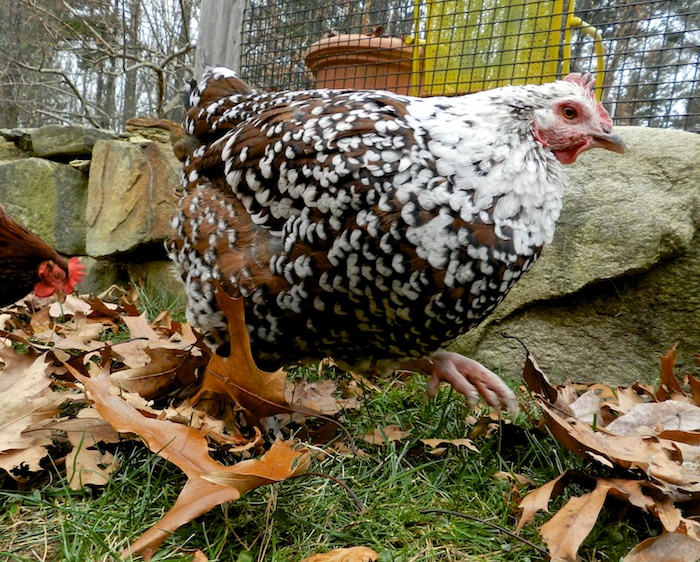 I wonder if, each year when Etheldred molts, that she will grow in more white feathers, until she has totally changed her plumage.
Have you ever had a hen that sported a different look after a molt?