Early this morning when I went out to the barn, I noticed Lily sniffing in the snow. I went over to see what interested her and found these tracks.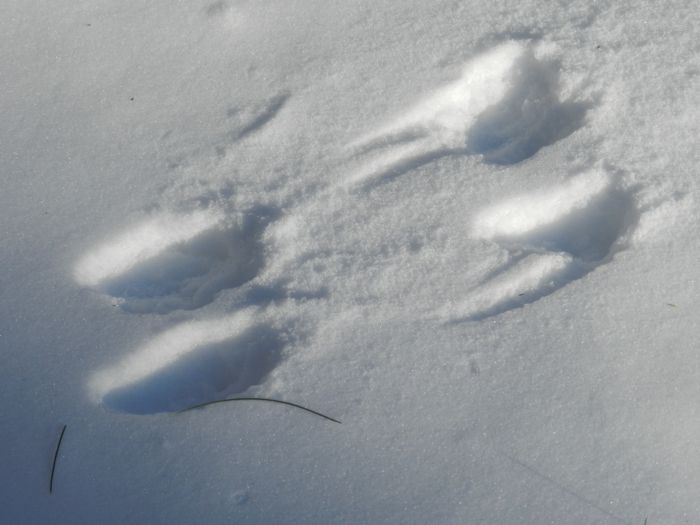 A weasel. I'm not knowledgeable enough to know which member of the mustelidae family it was. I rely on Tracking and the Art of Seeing by Paul Rezendes to guide me. My best guess is that the visitor was a long-tailed weasel, a lithe and agile predator, that turns the color of snow in the winter.
It was 10 degrees F this morning when I told Steve about the tracks. While I drank my coffee, he went out with the camera to see if the tracks would reveal a story. They did.
The weasel came onto the property by climbing a tree and then jumping onto the Small Barn's fence post.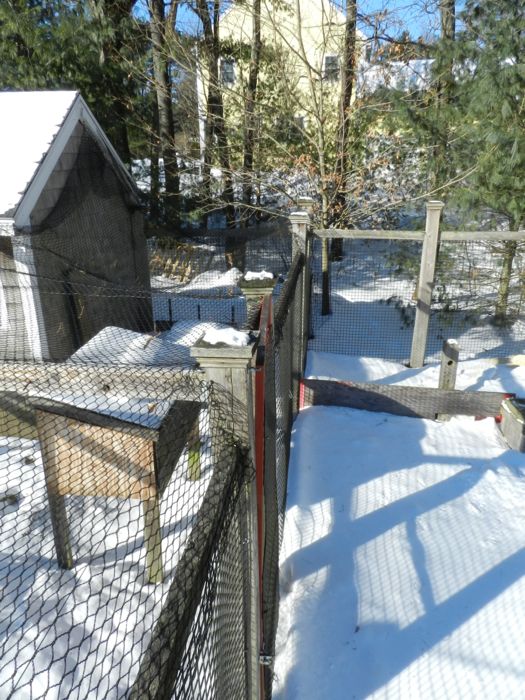 It leapt from post to post,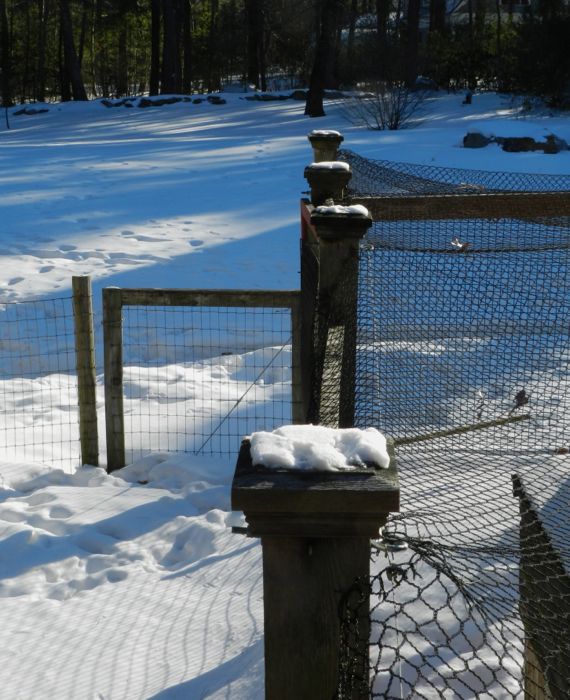 and then landed lightly on the ground,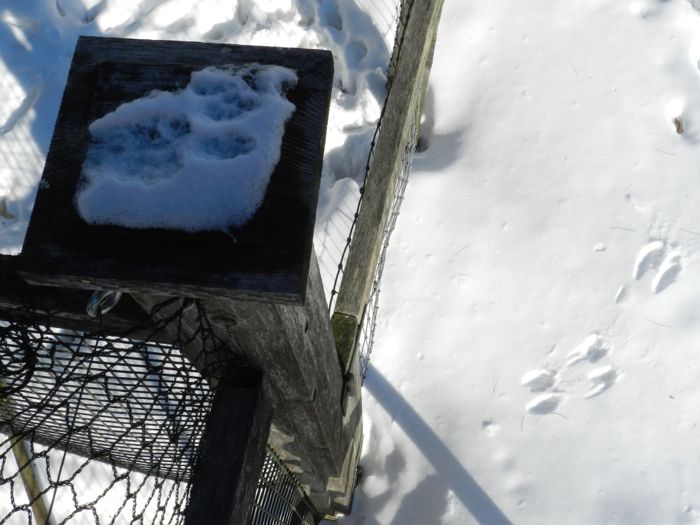 hurried along the front of the Big Barn, sat a spell on the Adirondack chair,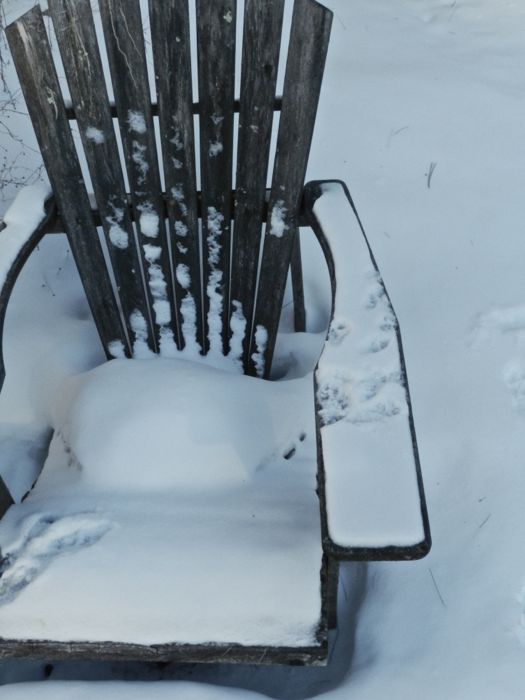 crossed the yard, traveled along the top of the perennial flower garden's fence,
and disappeared into the woods.
The chickens were closed up safely for the night, which is a good thing, or there'd be fewer hens this morning.