I'm surprised that no one has noticed the goats' new beard styles.
Their beards had been dragging in snow and muck, freezing and thawing, and I didn't want the goaties' chins to be wet and cold. Caper was looking particularly disreputable .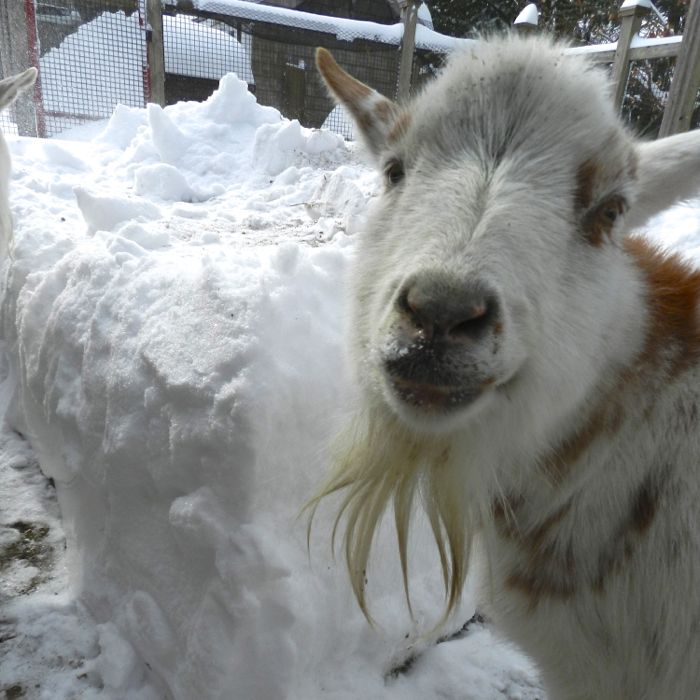 So, I distracted the boys with some hay and did a quick snip. The good scissors are in the garden shed, blocked by three feet of snow, so I used the shears that I cut the hay bale twine with.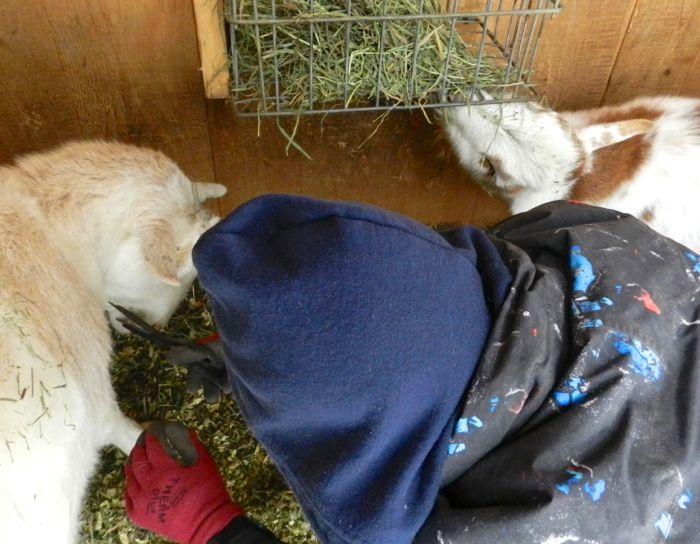 I hacked away and got the job done. Not the most stylish beard trim (it looks a bit like a botched fu manchu), but it doesn't matter. Caper always looks handsome.