What could those be? Why look!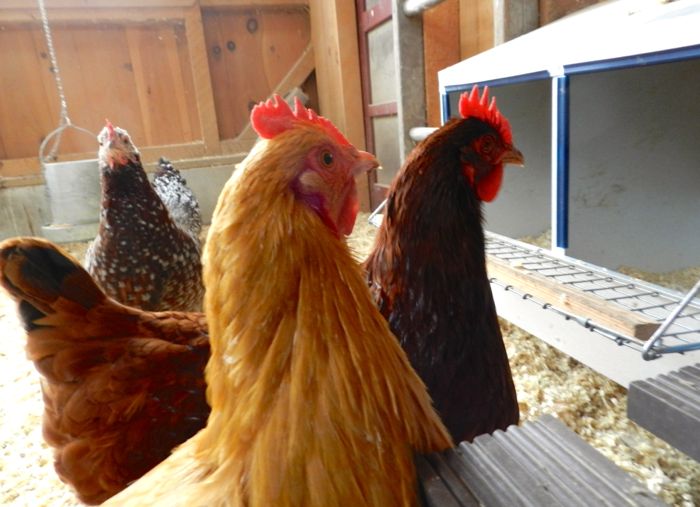 Eggs!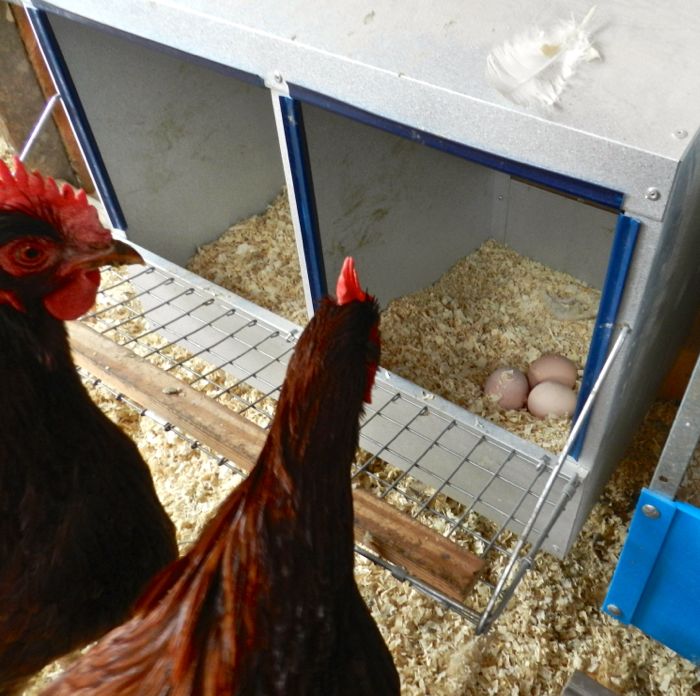 It appears that feeding alfalfa really does work to increase winter egg production. The first week of January the 12 Gems laid a total of 5 eggs. On January 6 I began feeding alfalfa leaves. I collected one egg a day, until yesterday, when I found 4 eggs in the nesting box! (Yes, I know there's only 3 in the photo, I'd already collected the first egg laid by Garnet at 8 am.) I'm betting that there will be more eggs laid today (the seventh day of the experiment) so, egg production more than doubled!
This is, admittedly, a very unscientific test of the value of alfalfa. To really know what caused the egg laying to increase, I'd have to have a control group of exactly the same breeds and age. There are so many variables that affect laying. It was especially warm this week, in the 40s, and that could have encouraged the laying. But, it was also dreary and dark, which should have discouraged it. Days are lengthening, but not by that much. In my experience with two-year-old hens, laying doesn't kick into gear until the end of February.
I've heard from some of you that you feed alfalfa, both in the cubes and in the baled form. Some swear by it, and some say it doesn't increase winter egg production. In any event, alfalfa is a good source of greens, something that hens should get daily, but that are in short supply in winter. Alfalfa in the cubed form is a convenient source of greens, but the quality varies. To make the cubes (which are rather like huge rabbit pellets) the stems are ground up and included. Some brands mix in regular hay. It can be stored for long periods. What I'm feeding is a step up from that. My hens are getting leaves from this year's crop. The leaves are the most nutritious part of the plant and contain the most protein and nutrients. They're easily digested.
I'm optimistic that the alfalfa leaves are making a difference. I'm hoping that I can fill an egg carton this week. If so, I'll be making chocolate meringue pie next weekend!