It's cold in the morning when I go outside to take care of the animals. But it's early in winter season and so I'm not yet worn down by freezing temperatures that seem ever-lasting and exhausting. Instead, it's a chill that brings beauty.
The detailed structure of sage is highlighted by sparkling white frost.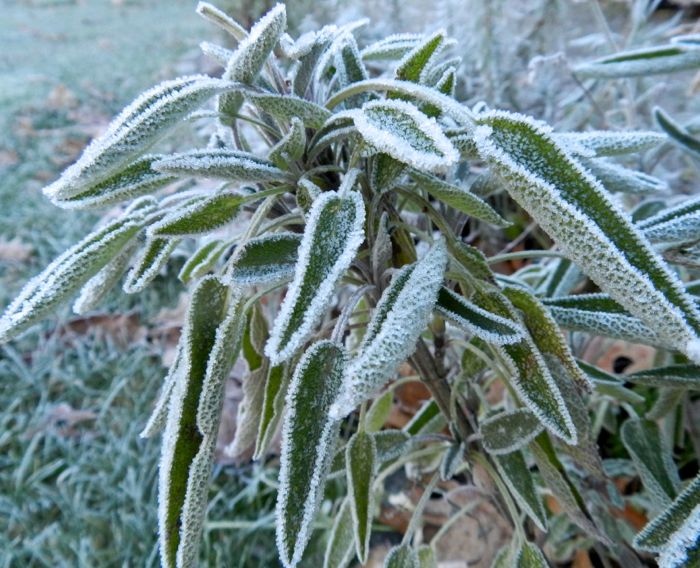 There's a thin sheet of ice covering the Beast's lair.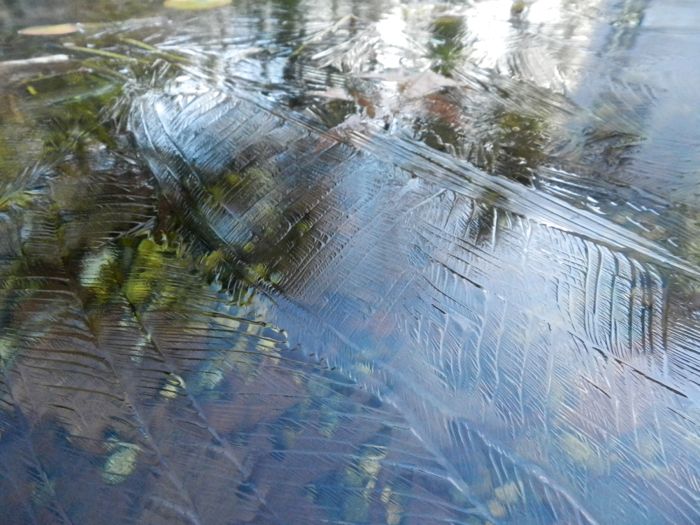 Every blade of grass is rimmed in crystal. It crackles when I walk on it.
It's time to start wearing gloves out to the barn. That door handle is frigid!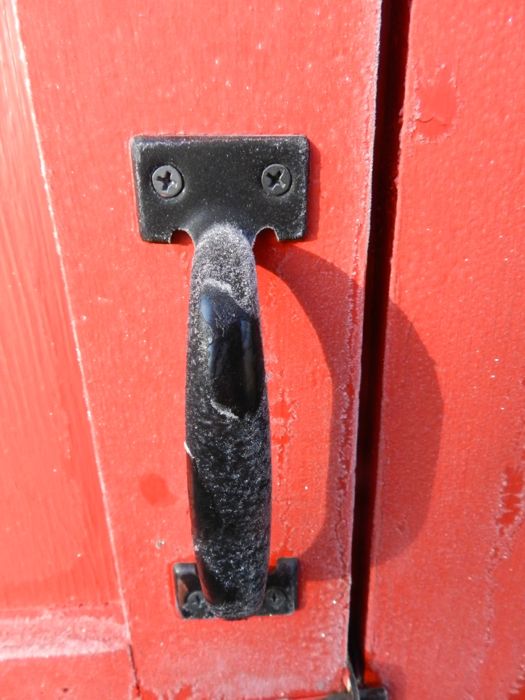 The barn sparkles in the morning light. I don't mind this weather, and neither do the animals.
Candy's hutch is positioned so that she can nap in the sun.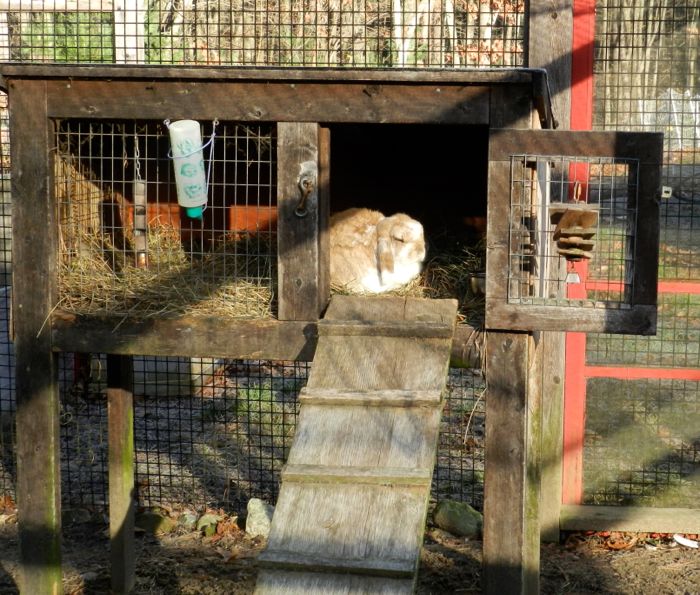 The hens, even those still without tails from molting, like Jasper, are active and content.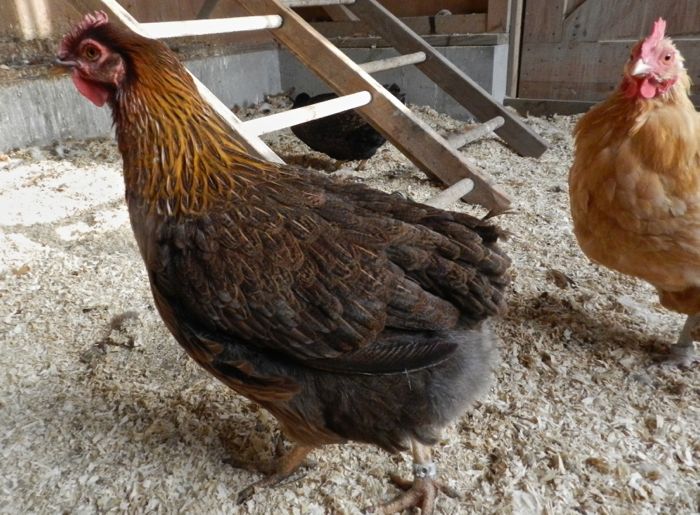 The goats are always happy.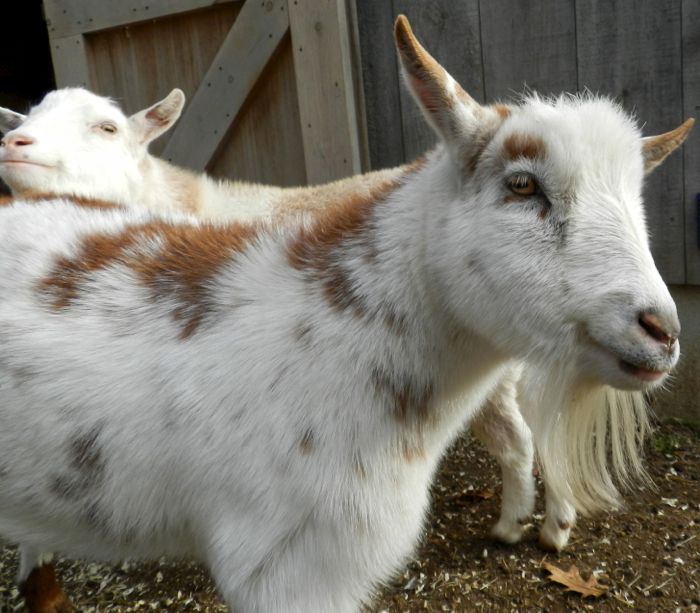 However, they would like it to get even colder. Their soft and dense winter undercoat is in. They're almost too toasty on these frosty days that warm up above freezing. Bring on the cold!