Yesterday the foliage was at its best. This is what peak color looks like.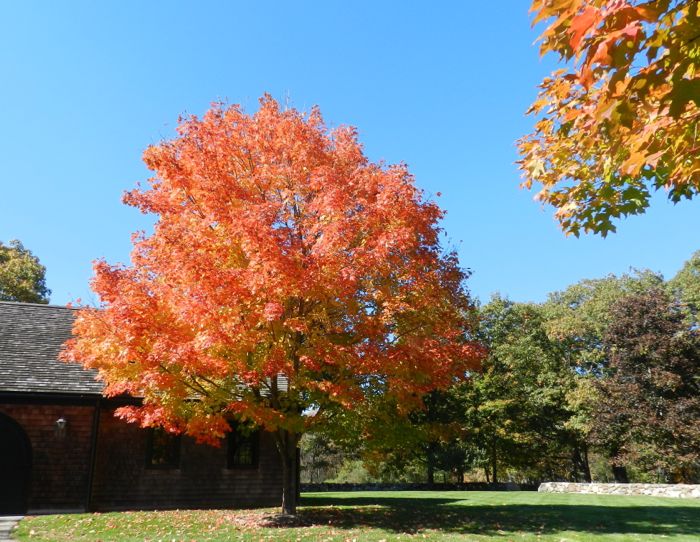 I did not use photoshop to enhance the color. Did I mention the cloudless perfectly blue sky? Stand under a maple tree and the sunlight streams in like stained glass.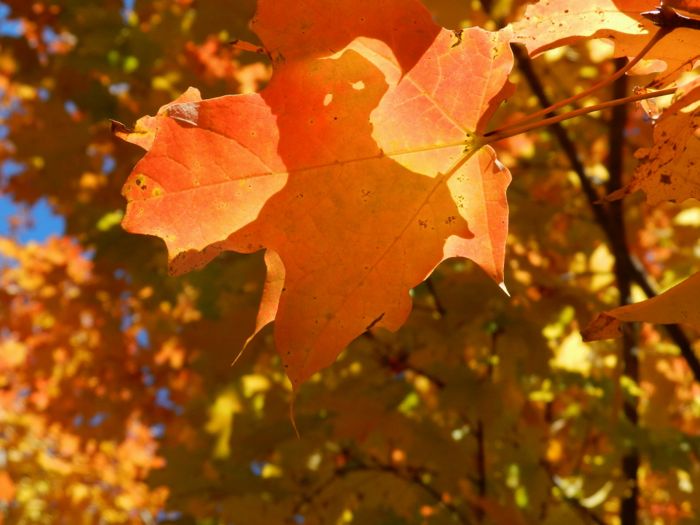 Not all trees are blazing orange. Some are yellow.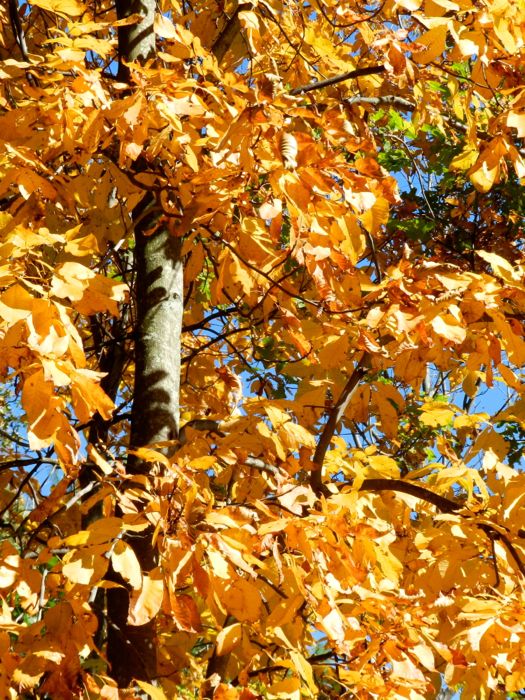 The colors are so outrageous that a tree this red, with green highlights, looks subtle!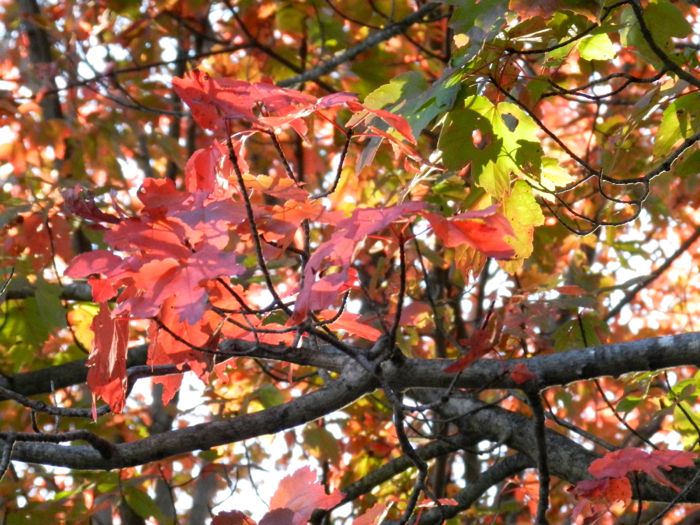 Trees aren't the only plants changing color. Poison ivy is so prettily red that I worry that people who don't  know better will pick it. Ferns are a subdued, soft ochre. Where once roses bloomed pink, there are now red rose hips.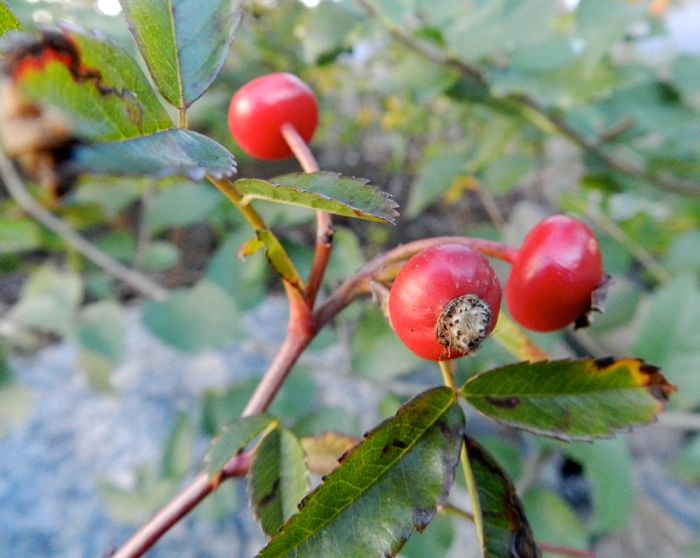 The foliage fireworks aren't going to last. Thunderstorms, rain and wind are predicted tonight. But the rose hips will remain for awhile longer. I've never made rose hip tea, have you? What about jelly? I've read about it, but never even tasted any. I'd like to try. Leave a comment and let me know what you do with rose hips.