As much as the technicolor flowers of mid-summer make the garden a joyous place,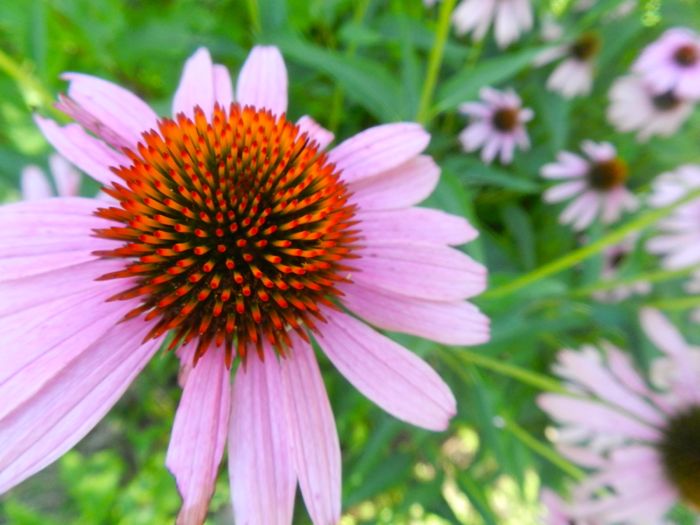 right now my heart is with plants off to the side of my property, at the edge of the driveway, on the verge of the woodland. They are easy to overlook, but as I walk to the mailbox I see something that makes me pause.
Pushing up out of the boring and suburban-looking wood chips are these ephemeral fungi, the Indian Pipe.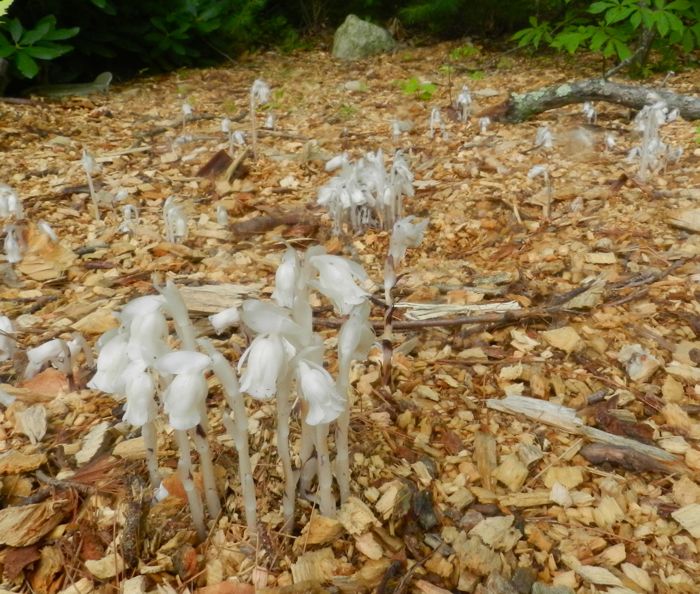 Up-close they have an otherworldly beauty. Soon they'll turn grey and shrivel, but at this moment, they are ghostlike and stunning.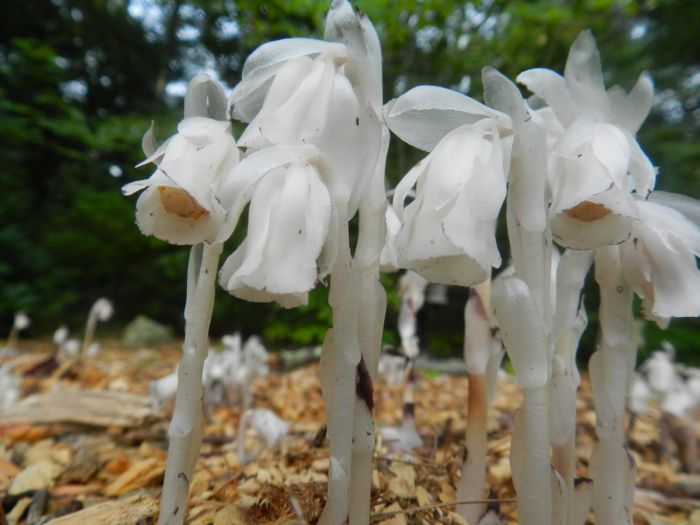 Next to the Indian pipe is a green bush with white blooms. If you bother to walk up to it, you'll be rewarded by a floral scent that is as complex as an expensive perfume.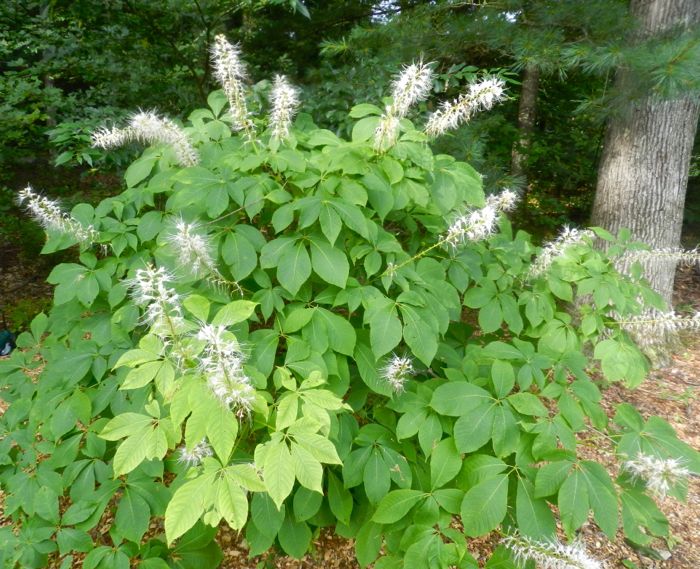 It is the Bottlebrush Buckeye, a native shrub. I'm not the only one pulled in by the scent of the flowers. Like many under-appreciated native plants, it is a magnet for bees and supports essential pollinators. I can't think of a prettier sight in a garden than this.: