It's hot and humid. Record breaking temperatures are expected this afternoon. This stresses the hens. The girls pant and hold their wings out and off of their bodies.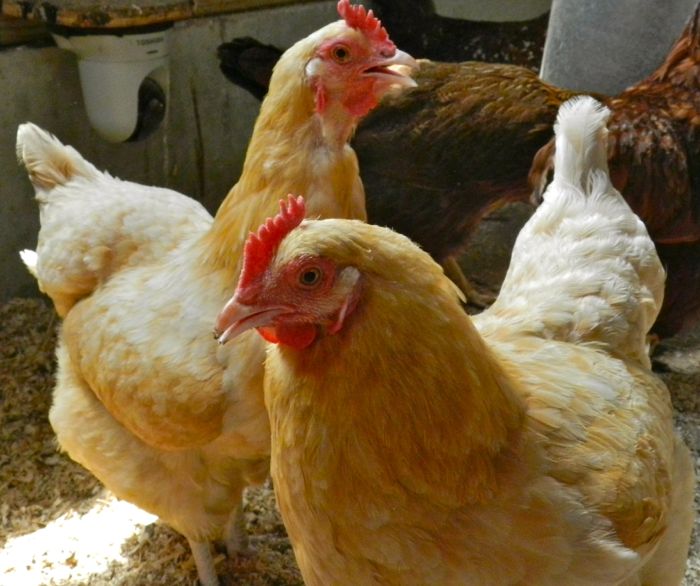 I know they're okay because they're eating, drinking,  moving around, and even laying eggs. But, still, I'd like to make them more comfortable, and I know just the treat.
Watermelon!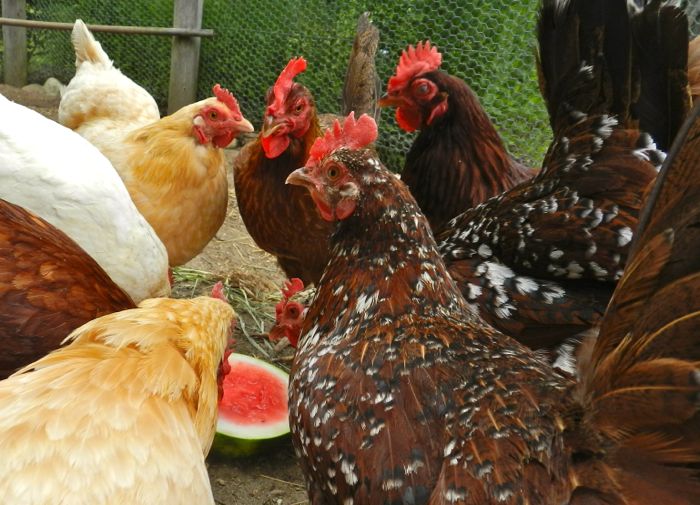 Hydration and electrolytes in one easily-consumed package.
It didn't take long for Topaz to look refreshed.
For more hints about how to keep your hens comfortable in severe heat, check my FAQ.
The large melons at the market cost only a little more than the "individual sized." Although I can't eat a whole melon, it goes quickly when I share it with the hens. I saved enough for myself to make a feta, mint and watermelon salad. (No recipe! Just toss together with a little lemon juice and olive oil.)
If my son and husband were home, we could easily go through a whole watermelon and I'd buy a second for the hens. But the boys are off at Boy Scout camp this week. Whenever Steve is away something happens. So far, the first night, the septic pump alarm went off. The next day I had two crews here fixing the system. Today the web sites went down. Tomorrow a severe thunderstorm and hail is in the forecast. It's shaping up to be an interesting week.