I didn't grow up with Santa, or stockings hung by the fireplace, or the tingling wait on Christmas morning to open presents. It all sounds like a lot of fun, but I never missed it. There was, however, one Christmas story that I hoped was true and that I fervently wished that I could take part in. Somewhere I'd heard that on Christmas night, all of the animals talk. Of course, animals talk all of the time, just not in the same language as their people. The story was that the animals, in the shadowy nighttime light (there's always a moon glowing through the barn windows in this story) start talking in English! To each other! If you slipped into the barn, you were welcomed into their conversation. As a child, I imagined living on a farm, and on Christmas night, tip-toeing out in my nightgown, cuddling up next to a warm cow, and hearing the animals talk. In my imagination, I could smell the hay, hear the stomp of a horse's hoof, and listen to the squeaky mouse voices.
Back then, I didn't think much about chickens, but I do now wonder about the Christmas conversation these girls would be having.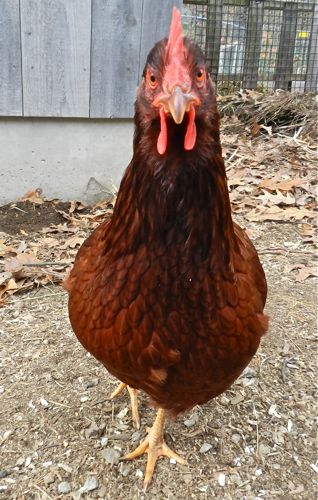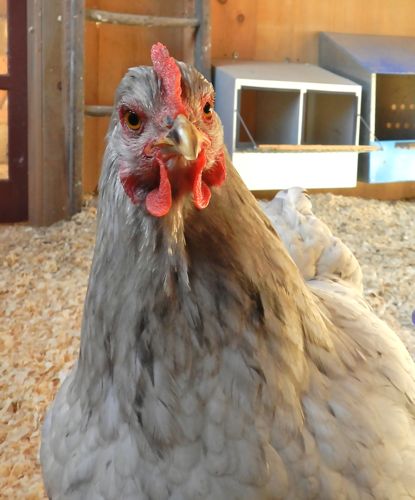 Should I go out tonight and listen? What would the boys say?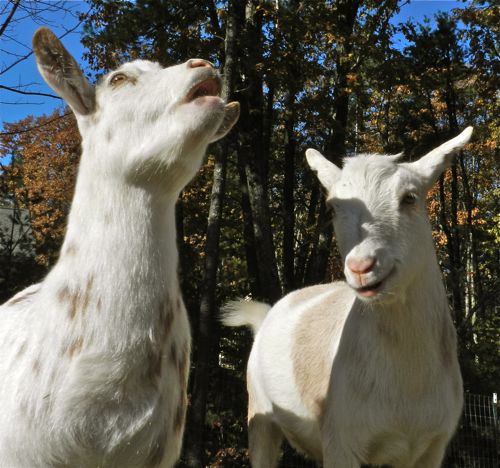 In all likelihood, it's exactly what they tell me everyday.
We're filled with love.
Our bellies are grumbling.
What are you doing? We'll join you and make it more interesting.
I don't need to stay up until midnight to hear my animals. They talk to me all the time.
All of us here, in all of our voices, wish you and yours a very Merry Christmas.