The pie party takes a lot of planning and a lot of work. Luckily, I'm an organized person who likes writing lists. Also, I can look at a recipe and know what I can do ahead and what has to be done at the last minute (why don't more food writers put that sort of information into their recipes? I do!) Even with the prep that I had done all week, there was still a lot of cooking to do on Sunday. Just the Banana Cream Pie required several steps. The pudding filling was made on Saturday, so to have time to set. But, on Sunday I had to make a crust, (I was short crusts, how did that happen?) make the meringue, top the pie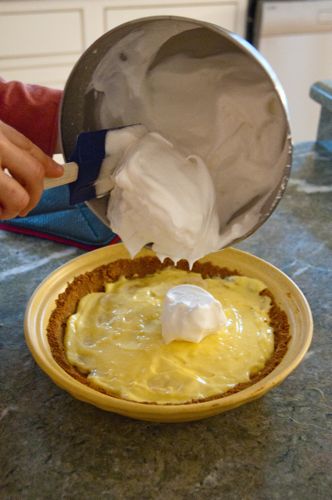 and then pull out my blow torch to brown it!
The crust for the Almond-Chocolate-Pear Tart was done the day before, but the rest of the pie had to be assembled and baked on Sunday. While still warm, I brushed on an apricot jelly glaze.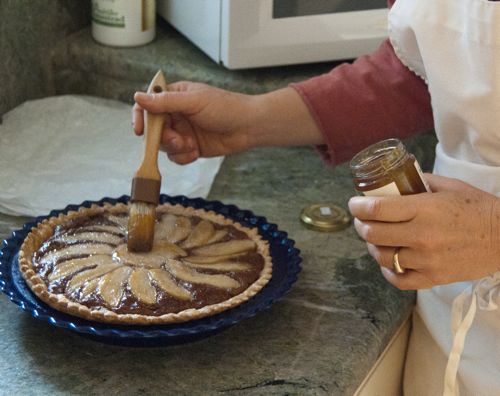 I'd cooked the chicken up a week earlier, picked the meat off the bones, and chopped and froze it, but I still had to make the rest of the filling for the Pot Pie, (which entails sauteing the vegetables, adding flour to make a roux, and tossing in homegrown rosemary) roll out the puff pastry (the only dough I don't make) and do a little decorating. I don't often get to use this tool, but it was perfect for this job!
Doesn't this look delicious?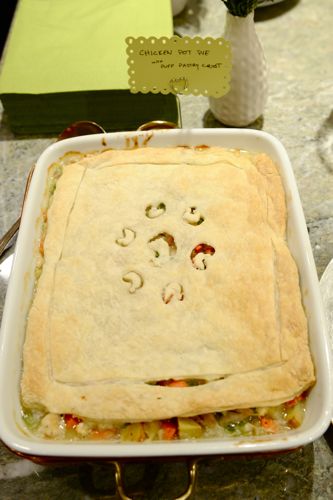 The Sweet Potato Pie recipe was surprisingly complicated. I had to make caramel to sweeten the batter. The caramel provides a depth of flavor that straight sugar can't do. It was worth it, as several people said that this pie was their favorite. This last piece was soon gone.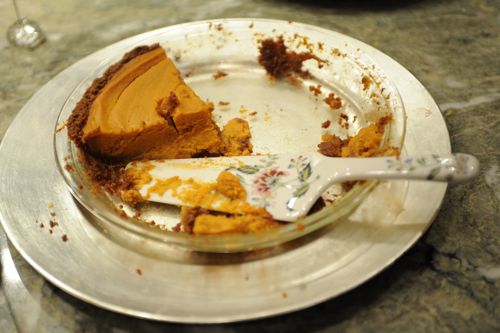 Here is part of the spread before the guests arrived. (That's homemade, unsweetened whipped cream in the bottom right corner.)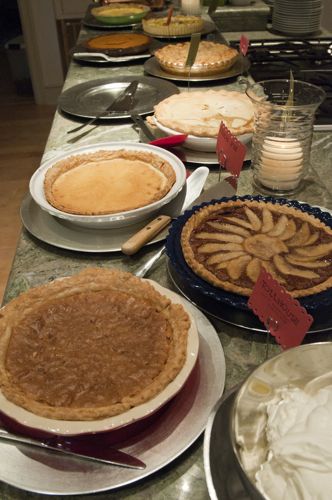 And here it is later.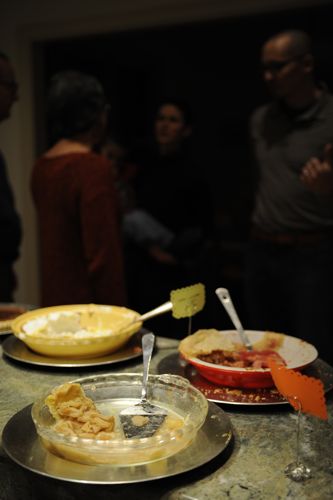 I was happy.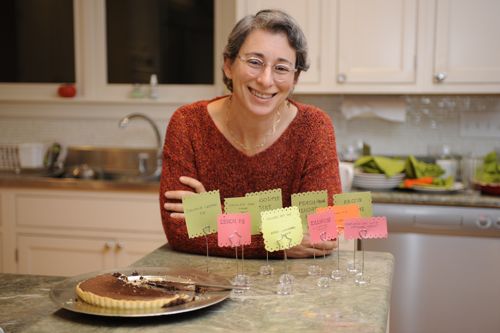 But tired.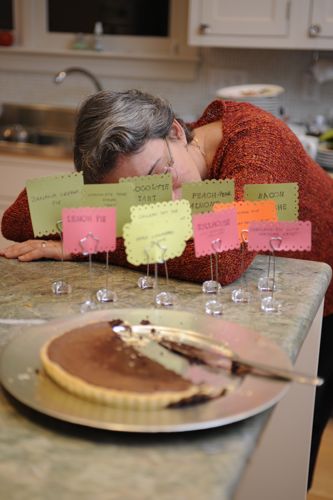 Some of my guests, though, seemed to have unlimited appetites and energy.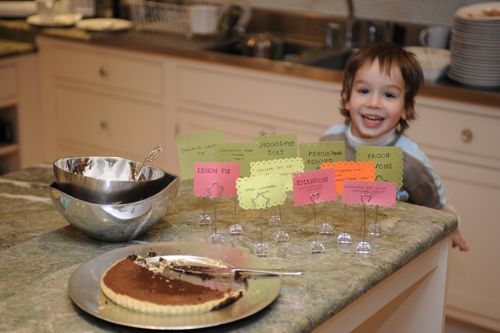 Thanks to Steve Golson and Spencer Webb for the photos!