I'm feeling out of sorts. I've got a dozen different writing projects on my desk. None have a deadline. Just ideas and manuscripts and pipe dreams to pursue. I should make an action plan. Have a list of priorities. I confess to a bit of the blues.
Three windows wrap around my desk, and there's a door to a porch. It's sunny. Downright hot. But there's a breeze. I can't focus.
So I take myself outside and note all of the blues out there.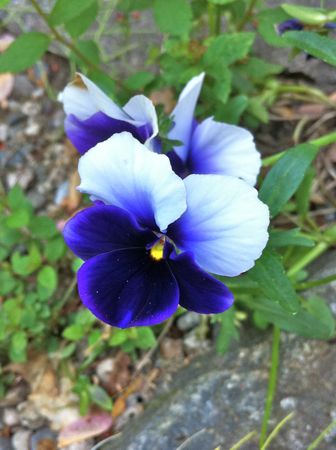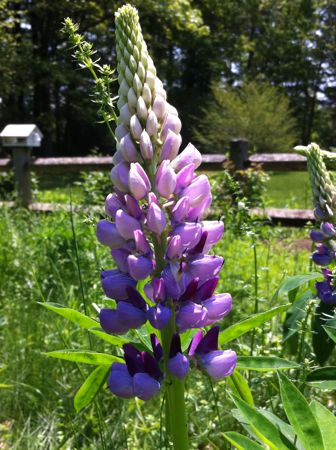 Let's not quibble and include purples, too.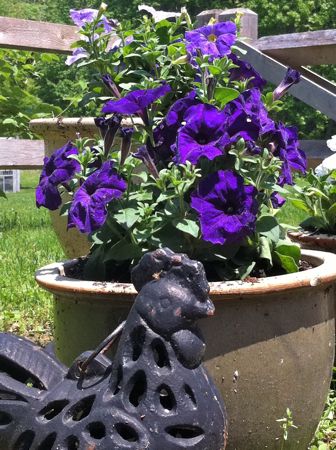 And a blue chick.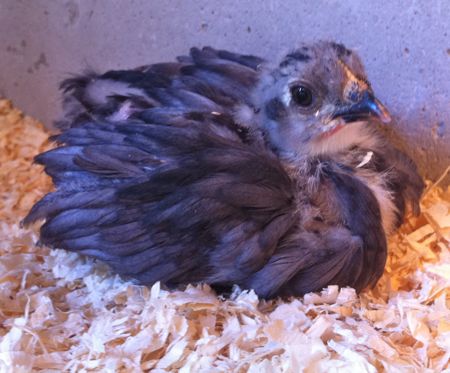 There, I feel better already.