I am always thrilled to pieces to hear that HenCam, my blog and Tillie Lays an Egg have inspired others. I've heard from people who got chickens, and goats(!) because of what they've  seen on the cams. Teachers and libraries have created entire programs centered around chickens. I get especially happy to hear that my girls have becomes muses to artists. Recently, I heard from a potter who asked if she could send me something in thanks. Today I got this in the mail: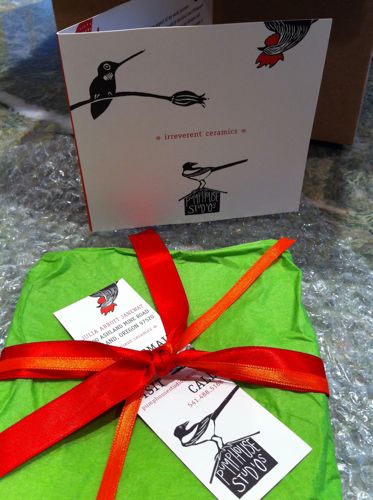 Julia, the artist, says that it was Tillie who provided the inspiration for this: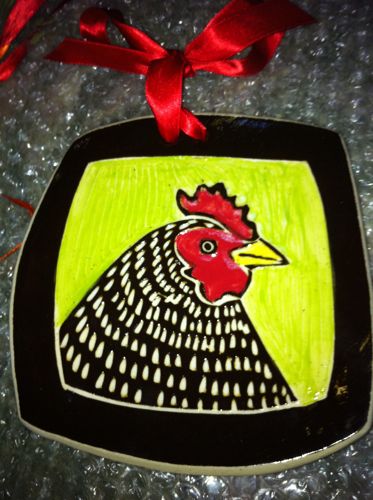 It has holes for hanging, but it's on my kitchen counter, already useful as a spoon rest.
Thank you, Julia! To see more of her work, go to her etsy store.