This has been an especially hot early summer. Usually, I don't do well in the heat, but it's also been quite rainy, with storms pushing through and leaving sunny and clear, breezy days. Glorious, really. Perfect garden weather. Except for the peas. I ate my first snap peas yesterday. Delicious, but there won't be many of them. Peas need a cool spring in order to produce.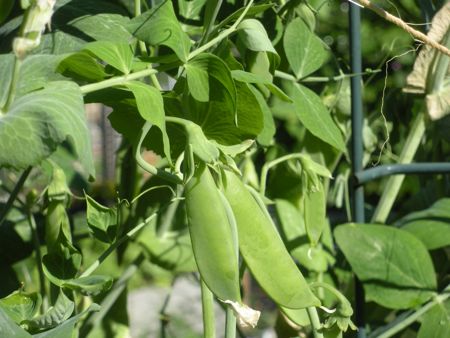 Lettuce is also a cool-weather crop. This is the last of my spring planting. I've sown a variety that is supposed to tolerate summer's heat. It's not up yet, but I'm hopeful I'll be able to have lettuce until the first frost. One never knows.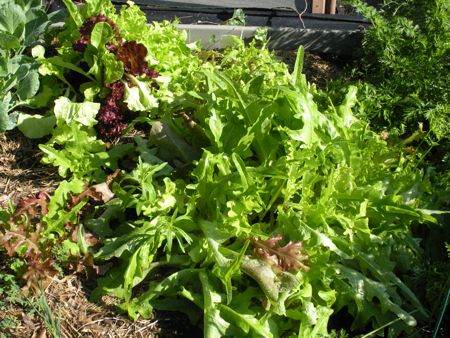 The zucchini love the heat and the rain. I think there will be a bumper crop. I'll be freezing vegetable stew to eat this winter.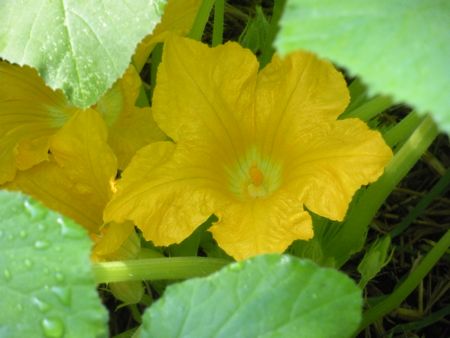 Flowers are in full-bloom. This is the clematis decorating the vegetable garden's fence.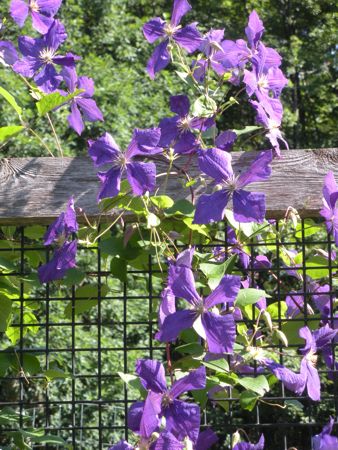 The hydrangeas have done especially well this year. Although the blue hydrangea's blooms aren't as large as usual, it's making up for it with quantity.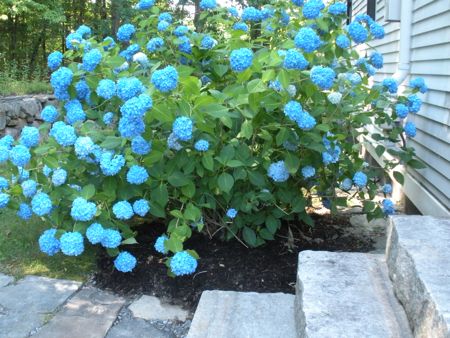 I love the colors of this one. It turns from lime green to pink.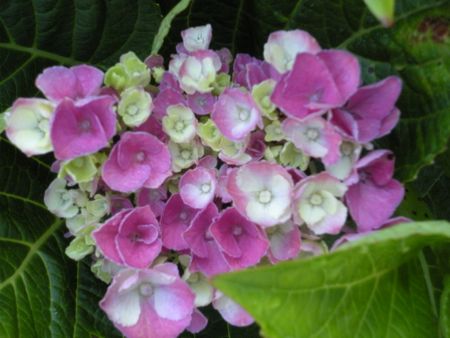 But my favorites are the naturalized oak leaf hydrangeas. They're the perfect plant for a woodland border.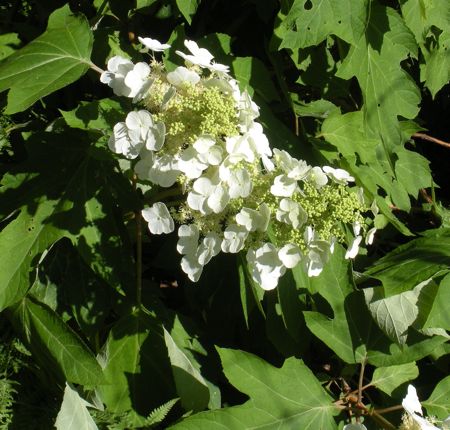 The goats have been eyeing them. Pip tells me that they need pruning.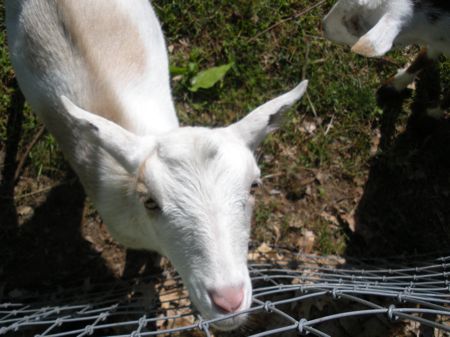 I tell him that the hydrangeas are not on his menu, but that he can browse on the black raspberries after the harvest.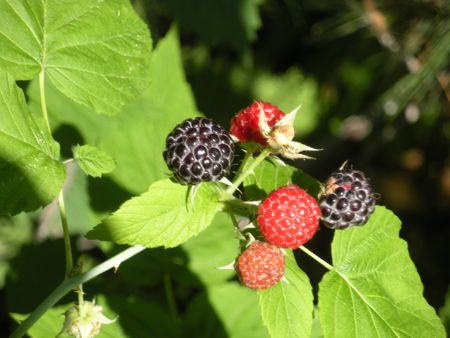 I'm hoping he'll wait.