What I do for my goats. Or, rather, what I pay others to do for my goats. I live in New England. I've got some big rocks on my property. Sadly, for the goats, none were in their pasture. So, last week, I had the crew from Rudy's come and fix that.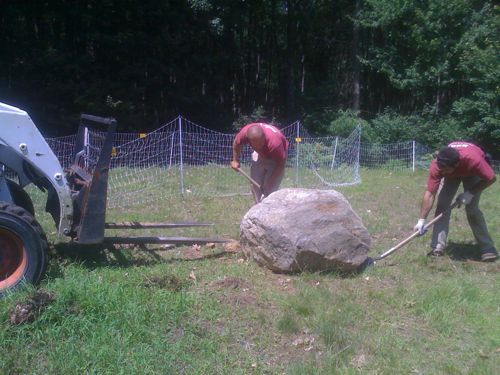 It took three guys with a bobcat to get the job done.
The goats immediately tried out the new play space. Doesn't everyone look happy?