Of course I'd heard that goats are "trouble." They are escape artists. They like to investigate the world by chewing and tasting. They have energy. That's part of the fun of having them around, right? I thought that I was prepared. The stall in the barn is sturdy and new. Here is my son reaching over the door to pet Caper. Looks secure, doesn't it?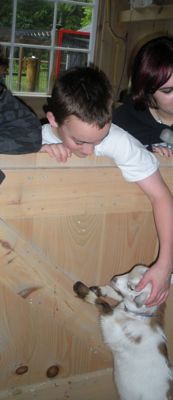 But, goats can leap like fleas. The boys quickly discovered that they could squeeze onto the ledge along the wall and launch themselves on top of the stall divider. Caper did it while Steve was working in the stall on the goatcam!
This is their springboard as seen from outside the stall.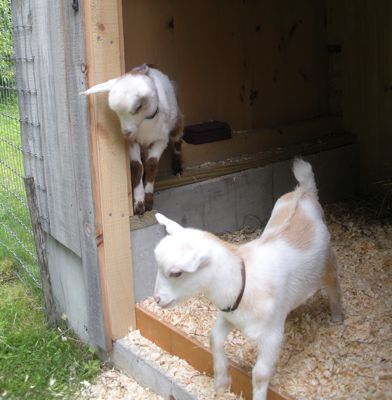 Luckily we had some spare pegboard around. This is what Steve had to do to keep Pip and Caper in the stall. Notice that the manger was removed. A HenCam viewer suggested that it was a safety hazard. They now have their hay in an egg collecting basket.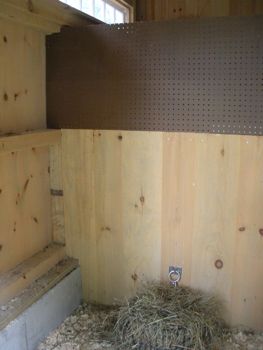 While Steve was goat-proofing the stall, he also protected the goatcam camera.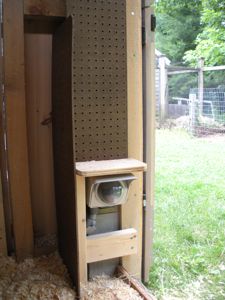 I have a feeling that these are just the first of many quick adjustments we'll have to make to keep Pip and Caper safe at home.