I have been getting my raised vegetable beds ready for planting. Here I've added some of Farmer Duffy's aged cow manure to top soil. Doesn't it look yummy already?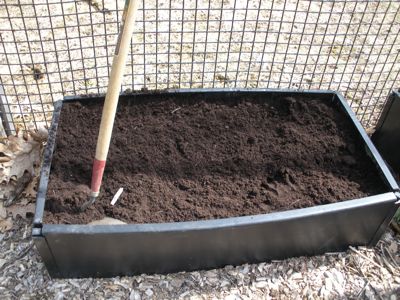 I let the chickens out of their runs. I expected them to join me in the garden and scratch for grubs. I could use the help.
But, no, they had better things to do. All of the big girls from the big barn hurried over to the "spa" in the HenCam yard, where they luxuriated in a dirt bath.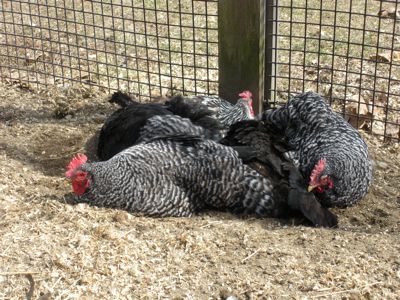 Meanwhile, I got dirty working hard in the vegetable garden. We all had a good day.