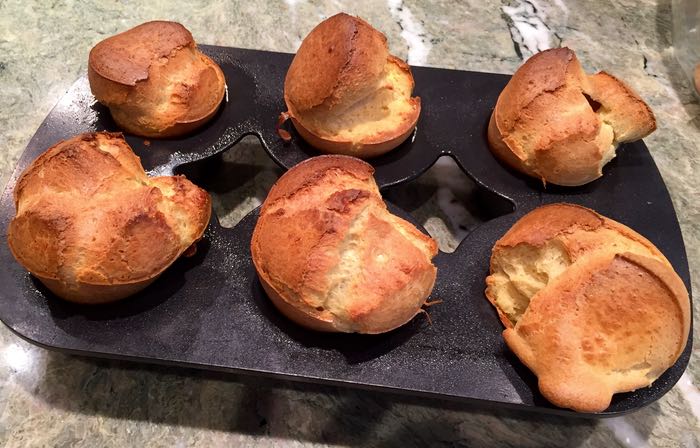 Perfect Popovers from the HenCam
3 eggs
1 1/4 cup all-purpose flour
1 cup milk (1% to whole is fine)
1/2 teaspoon salt
1 tablespoon melted butter
1. Coat a popover pan with non-stick spray. You can use a muffin tin, but the popovers won't have the classic cylinder shape or rise as high.
2. Put the eggs, flour, milk and salt into a blender. Puree. Scrape the sides down a couple of times to make sure that dry flour doesn't remain in the corners.
3. Blend in the butter.
4. Popover batter is best if it has a couple of hours to rest in the refrigerator, but you can use it right away. Preheat the oven to 400 degrees. Pour the batter into the popover pan.
5. Bake for 35 to 40 minutes until risen and golden brown.
makes 6 popovers