Often my recipes are inspired by what I have on hand.These are items that I usually have in the summer: Cucumbers, mint, parsley and chives from my garden, and a lemon from the market.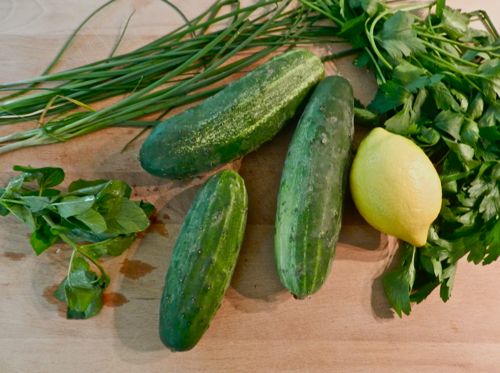 I partially peeled the cukes and then cubed them. Washed the herbs well, dried in a salad spinner, minced, and tossed them in. Squeezed the lemon and strained out the seeds over a measuring cup. A lemon usually yields about a quarter cup of juice, but it varies. I checked how much I had, then poured in good extra virgin olive oil to not quite match that amount.  Salt, pepper, whisk, toss.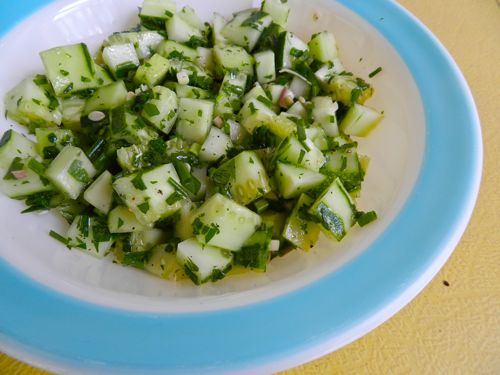 Make it a main dish by adding feta cheese. Or, serve as a side dish. It goes nicely with salmon and egg salad sandwiches. (One can salmon, one large hard-cooked egg, mayo, pickle relish. Mash.)  It's a summer menu that doesn't heat up the kitchen.