This year, my garden has had to cope with wildly swinging conditions that started with a chilly spring, then segued to a brutal heat wave, and onto a stretch of hot and steamy, and now bone dry earth and chilly nights. One plant that has thrived despite (or because of?) the fluctuations has been basil. I've snipped and snipped, and it keeps on coming.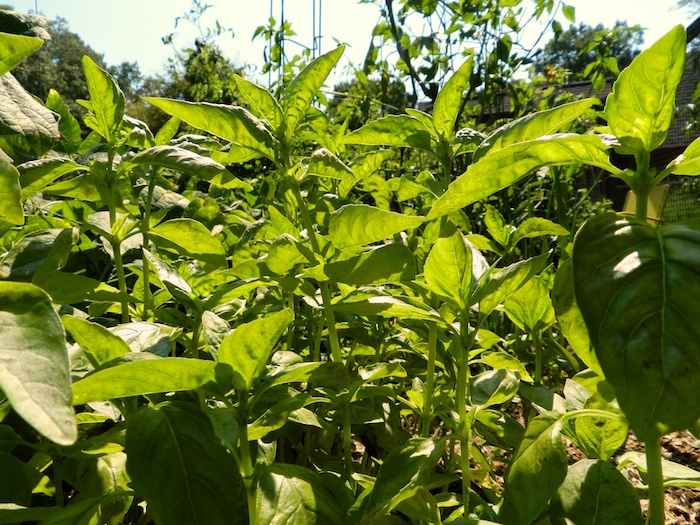 I've already harvested enough to freeze for use in winter's soups and stews. (Directions on this blog post.) But, the plants keep growing back, and the leaves are as tender, fragrant and delicious as ever. However, this late in the season, If I leave this patch for a few days, the basil will bolt, flower and turn bitter.  It's time to store more away for future use. This time, I'll dry it in the microwave.
First, I cut back the plants so that a third remain, which leaves me plenty of fresh basil for late-summer cooking!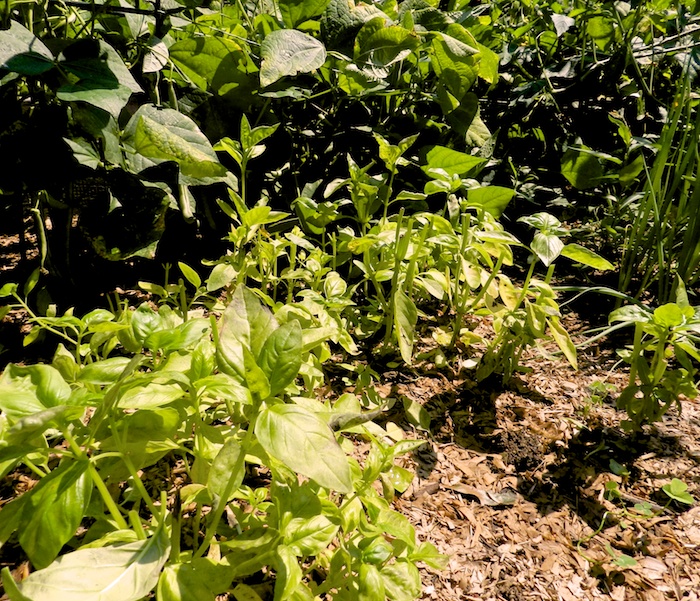 Next, I put the harvested basil in a big bowl of cool water, and swish it around to loosen attached dirt. I lift out the basil, put fresh water in the bowl and rinse again. I do this as many times as it takes to remove every bit of grit. I'm careful to handle the basil gently because any bruising or creasing of the leaves turns the basil black and unusable.
Once the basil is clean, I pick off the leaves and discard the stems (into the compost it goes, the chickens love it!) I spin dry the leaves in a salad spinner. Next, I put the basil, in a single layer, on a paper towel on the microwave platter. Don't crowd the leaves!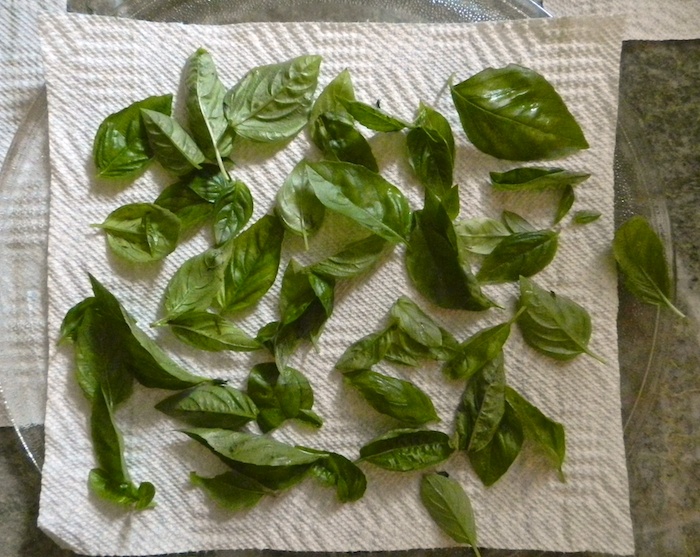 Cover with another paper towel and place in the microwave. The basil takes less than two minutes on high to dry. Microwaves vary. Mine is 1200 watts, and the basil took exactly 1 minute and 45 seconds to become perfectly brittle. The first time you do this, start with one minute, and then continue to microwave in 15 second increments until the leaves crumble in between your fingers.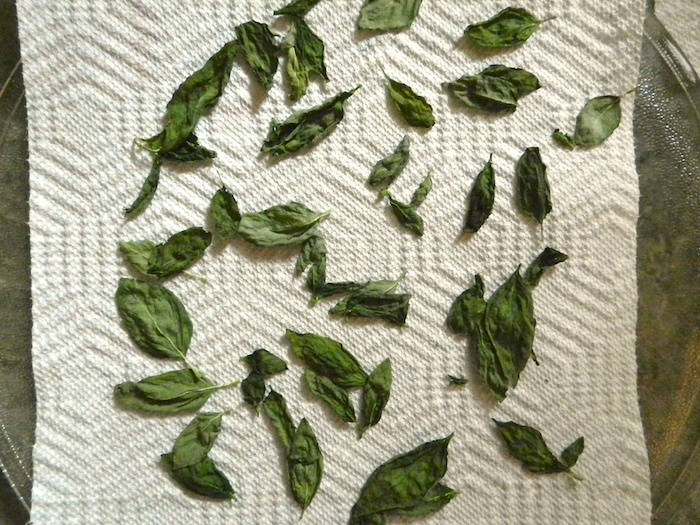 The aroma was heavenly! Realtors say that the smell of fresh baked cookies helps to sell houses and they have a trick of baking off a batch before open houses. I think they should dry basil in the microwave instead.
I had enough basil to dry five batches in the microwave. I filled this jar.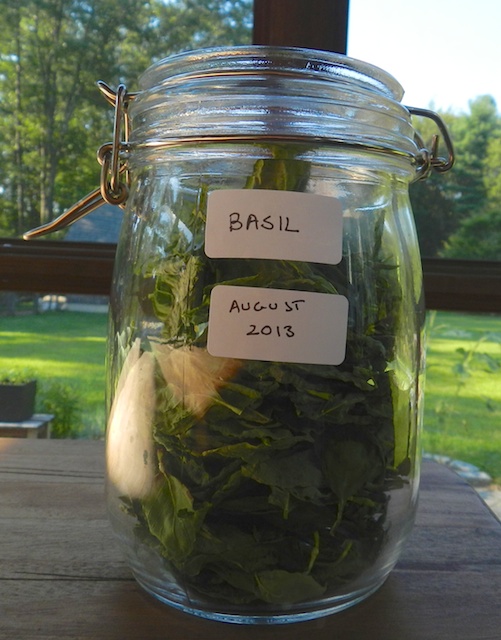 Now I'll be able to put a little bit of summer into my winter meals.