When I was quite young I was allowed to bicycle by myself to the town's one room library. Despite the small size, some librarian must have been a woman after my own heart because the children's area was stocked with books that I totally related to. It was a library with old wood, big high windows and dust motes dancing in murky light. There I devoured all of the Misty books, the Black Stallion series, The Wizard of Oz (did you know that there are volumes of these?) and Dr. Doolittle. I already understood about talking to animals, and Dr. Doolittle was like spending time with a close friend.
I've been taking hundreds of photos of the chicks. Scanning through my downloads I saw this: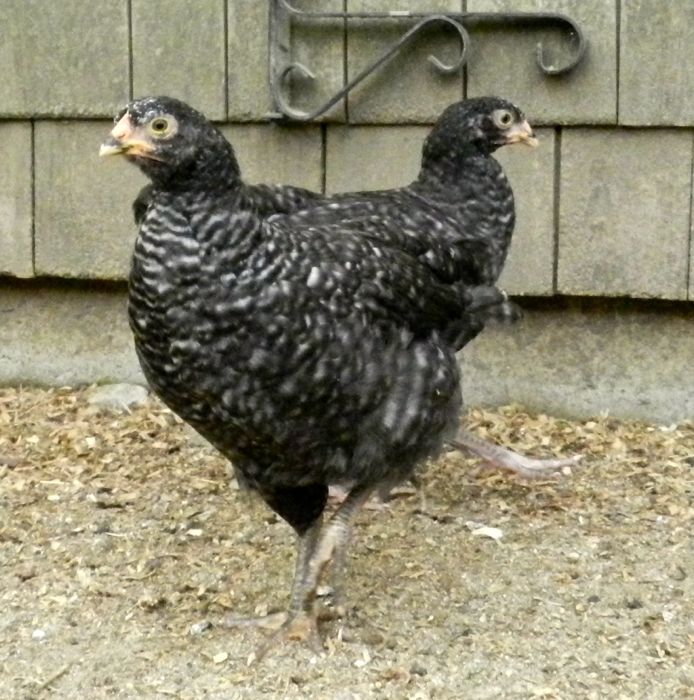 It's a Pushmi-Pullyu Hen!
If you don't know what I'm talking about, here's Hugh Lofting's illustration of his creature: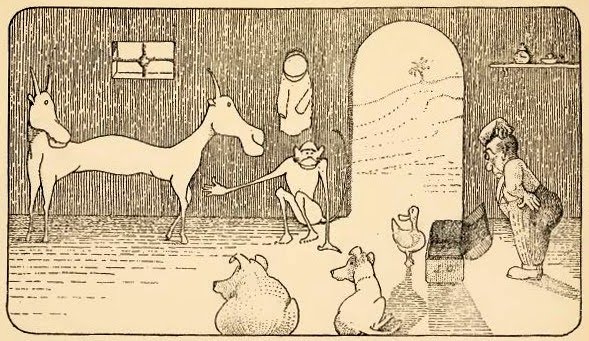 Now I have an itch to go back and read the original book. But, I'm a bit nervous about doing so. It was so perfect when I was a child. Have you read Doolittle lately? Should I revisit the book or keep my memory as is?