I've been busy. Thirty people are coming here tomorrow for pie. I worked all morning.
Sixteen cups of onions were sautéed down into golden sweetness.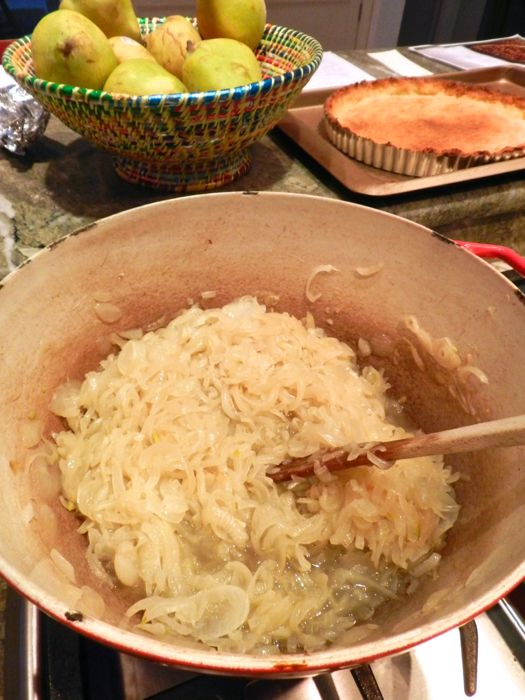 They were put into a Shepherd's Pie with a butternut squash (homegrown) topping.
I made a few other pies that can be done a day ahead.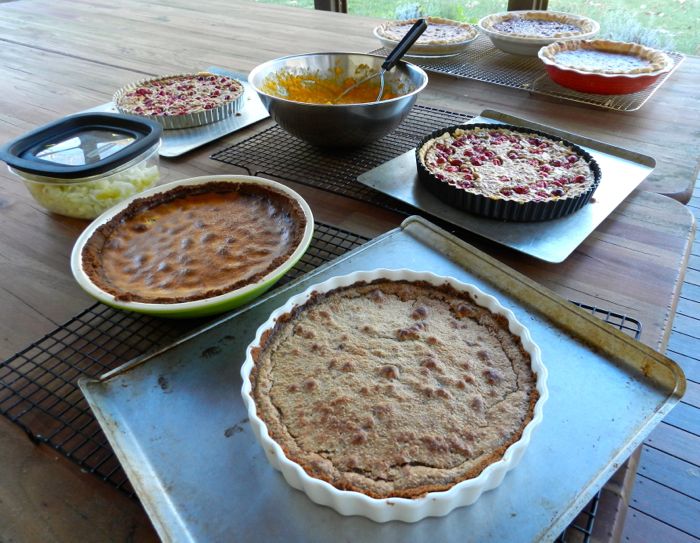 This is the Chocolate Walnut Pie.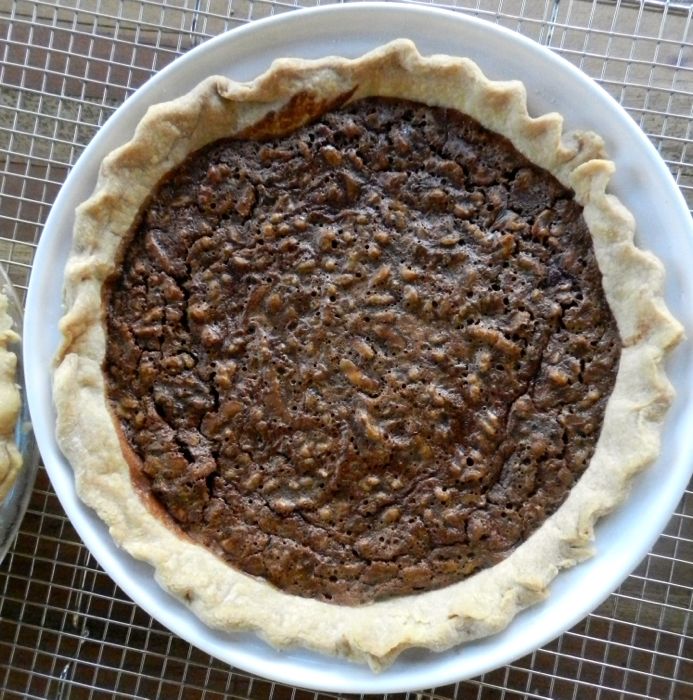 And here is the Cranberry Nut Tart (I made two.)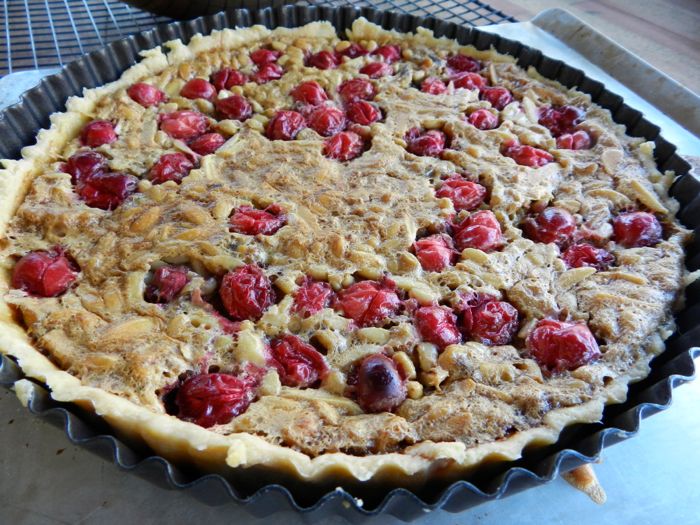 I still need to prebake the crust for the Lemon Meringue Pie, then that's it for today. A good morning's work.