This was the temperature this morning.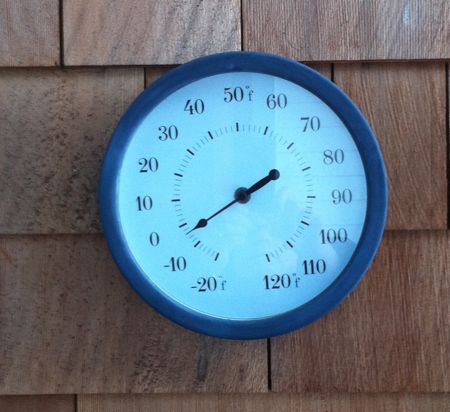 -6º F. That's -21º C.
Even the dogs don't want to go outside. Lily stays on the path, and then hurries back into the house. But I have animals to take care of.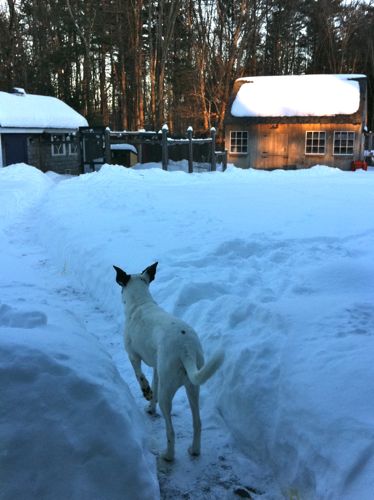 I have a bottle filled with hot water for Candy. She's waiting at her door. Her face is icy from her own breath, but she's been cozy all night in her house and she's eager to come hop down into the yard.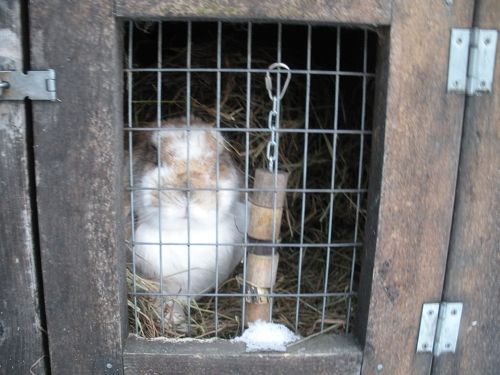 The hens come right outside, too. Lulu, of course, is the first one down the ramp and the rest soon follow. I've tossed corn into the straw. It's a source of dense calories to keep them warm, and it keeps them busy.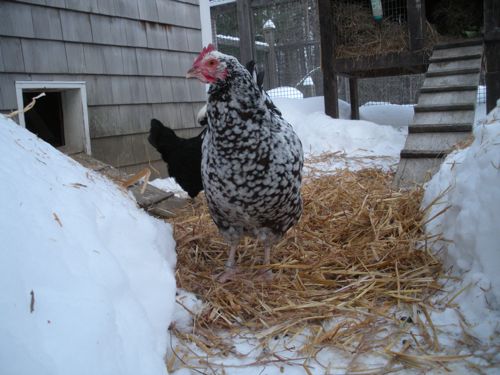 The goats are happy to see me.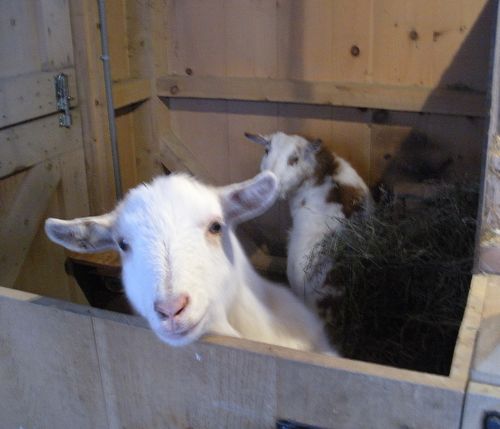 Isn't anyone grumpy about this cold weather? It's hard to complain when the animals are so cheerful. Well, Caper is not sure about liking the snow.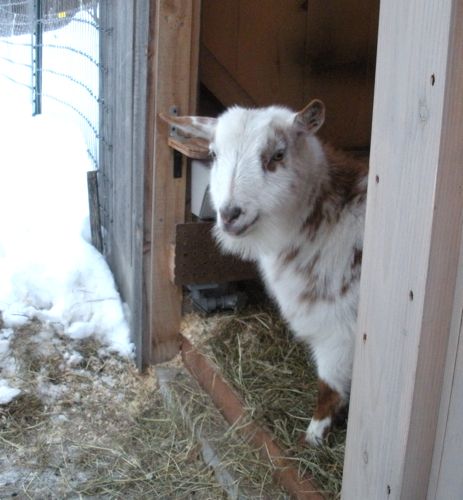 Look at how his beard is frizzing out in the cold! He doesn't mind.
The waterers, feeders and hay rack have been checked and filled. The chickens have been let out, given grain and two eggs collected. I'm ready to go in and get my own breakfast.
The thing about having animals to care for is that it forces you outside at times that you wouldn't otherwise have gone. If it weren't for my chores, I'd have missed how beautiful the early morning light and shadows are on the roof.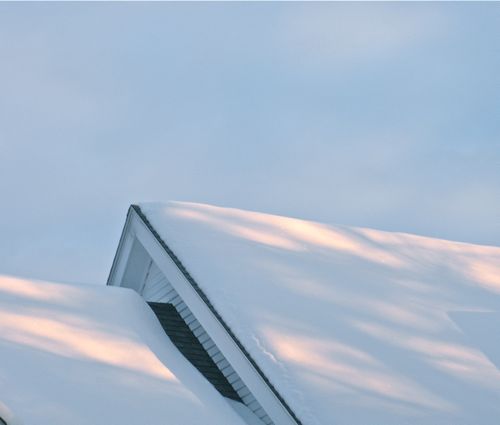 Pretty, but I don't linger. I haven't had my coffee yet.
Pip can't believe that I'm not staying outside to play with him. I promise Pip that when it warms up I'll be back out for a longer visit. I expect that it will get to be 10º by noon.