It's that time of year when we have a zillion things to do – shopping, cooking, tidying for guests, preparing for travel… not to mention work and school and mundane tasks like laundry… I'm currently working on some serious FAQs and posts, about worms, bloody pecking spats, and the like, but really, who wants to focus on that right now? Tomorrow I'll be cooking latkes for 18, and later in the week I'll be making homemade horse treats for all 13 horses at the stable (Shhh! don't tell them. It's a surprise!)
So, I've decided to do a light-hearted series to bring us through the New Years.
At the turn of the last century, before tobacco was evil, cigarette companies put beautifully lithographed cards into their packets, rather like baseball cards in today's packages of gum. To encourage collecting and sales, they did series. I have the complete set of poultry cards. Let's go through the alphabet! Today we'll begin with the letter A.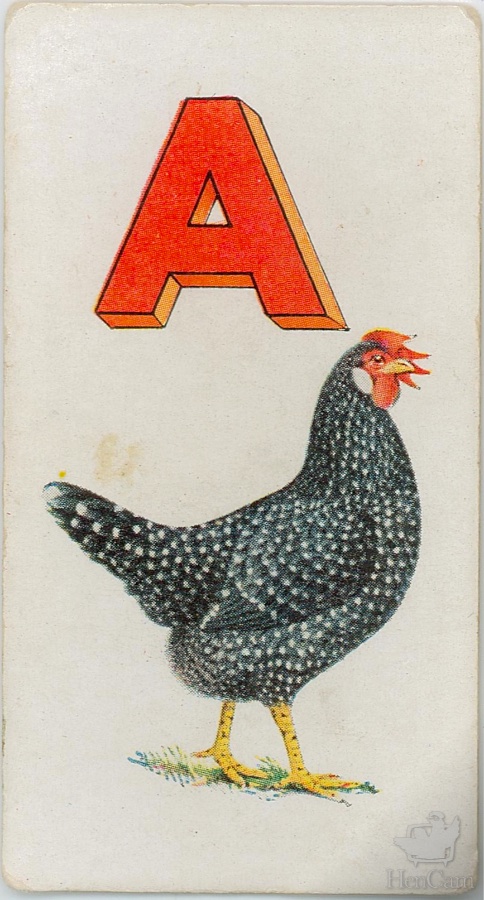 The best bit of these cards are the poems on the back.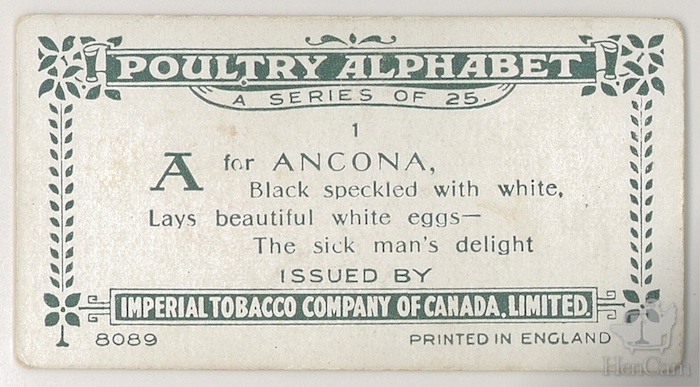 I've never owned an Ancona hen. Have you? Tell me about her.