It's official. We've had record-breaking snowfall this winter. And winter isn't over yet. The Valentine's Day storm brought another foot, plus, of snow, and high winds are making drifts of monster proportions. This was the scene on Sunday morning that my intrepid shoveling men faced.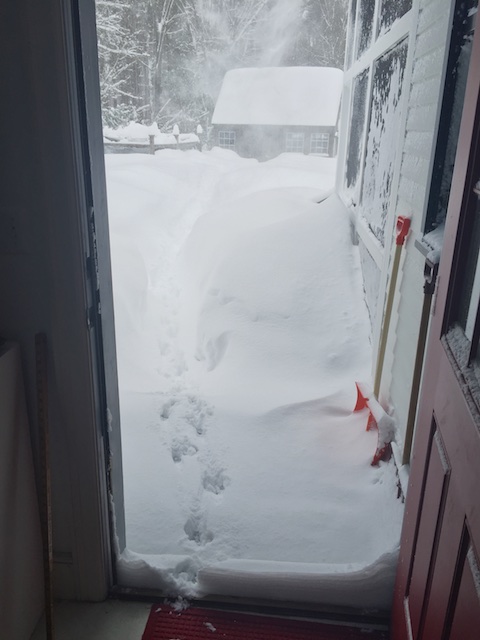 By the afternoon my son waded out, just to see what it's like to walk through epic snow.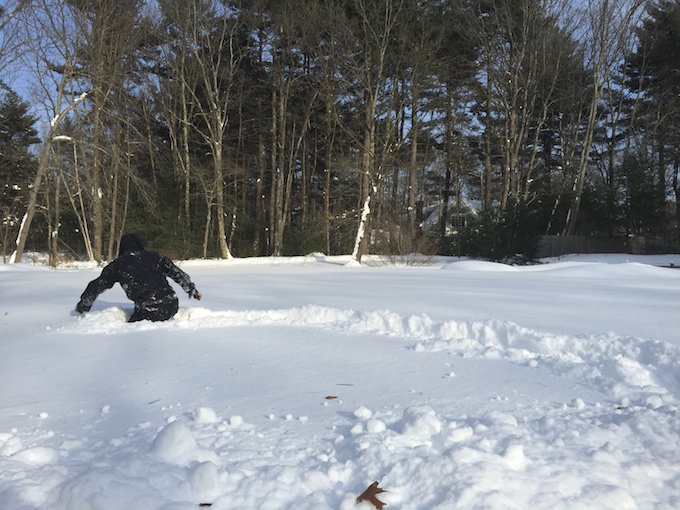 Steve shoveled. And shoveled. I think that we need a snow blower. Perhaps something like
Amazon Auto Links: PAAPIError: InvalidParameterValue: The ItemId B00MHRHJ2Q provided in the request is invalid.
. He resists. What do you think?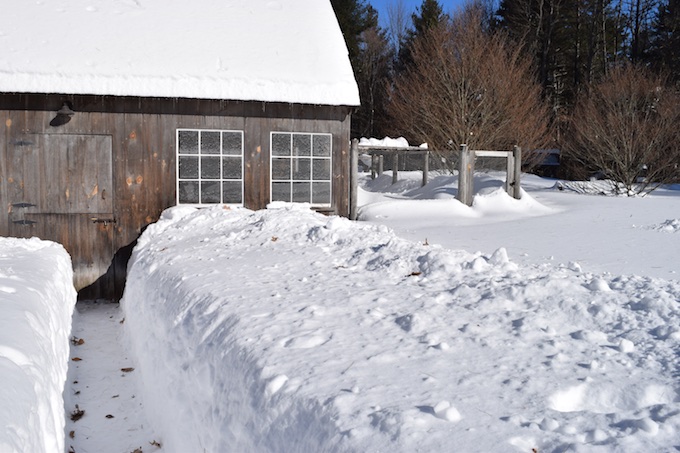 This is the path to the Little Barn.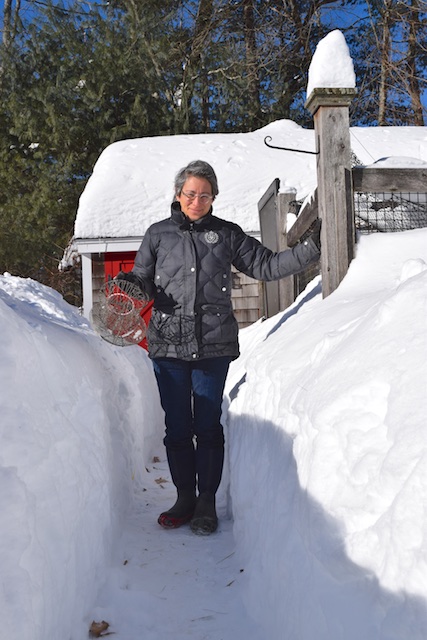 The goats get their paths shoveled, too. I fear that they are now very out of shape (more so than usual!) because there's not much exercise that one can get when one's paddock has been reduced to a snow canyon. Goats digest their food in their rumens – and to break down the tough forage, a lot of fermentation goes on, which acts as a natural furnace. To keep them warm I've been feeding extra hay. The goats are rather enjoying this winter!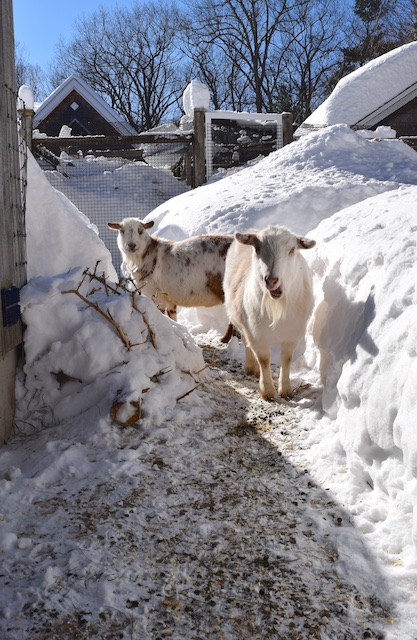 The rabbit has had a path shoveled just for her. I don't know what we'll do when it snows again – there's no place left to toss it.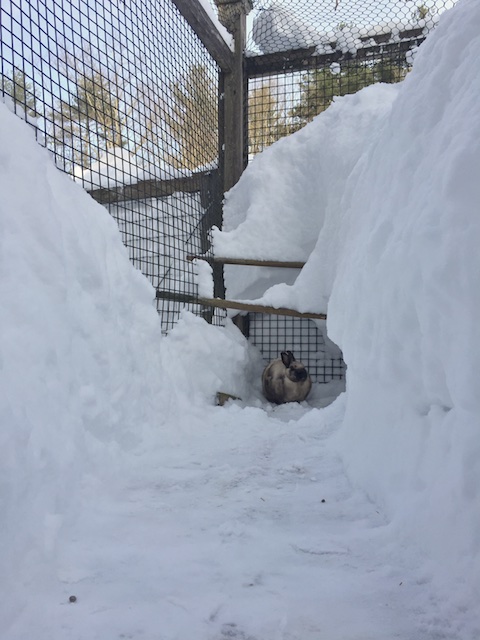 This morning dawned sunny, but the temp remained at zero. That didn't stop the hens from coming outside to get scratch grains. The extra carbohydrates will compensate for the calories that they need to burn to stay warm.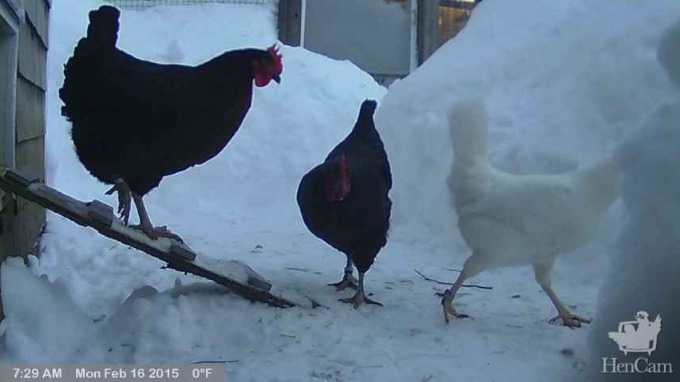 The winds, though, are fierce today, and the hens prefer their coops. Lucky for them, I designed them to be sunny, spacious and airy. Inside, the temperature is a comfortable 20° F.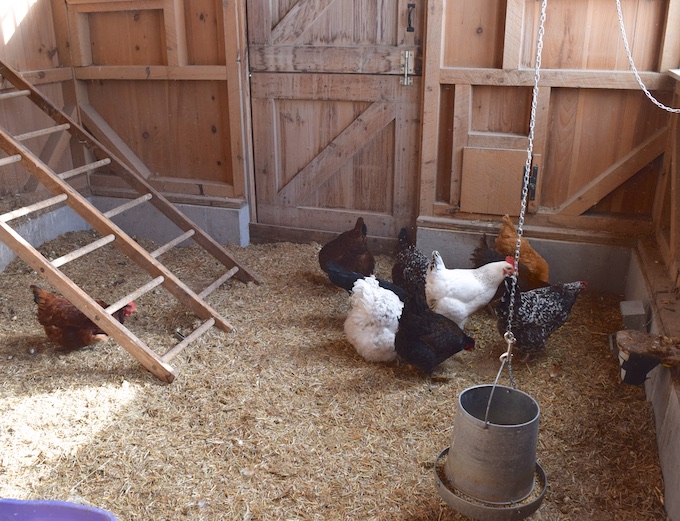 There's just one thing to do on a day like this. Find a sunny spot and wait for spring.