Last Saturday I traveled to New York City for a black tie event. It was a chance to put something on my feet other than insulated barn boots, and to wear something sparkly. It was a chance to have dinner in the glorious Gotham Hall.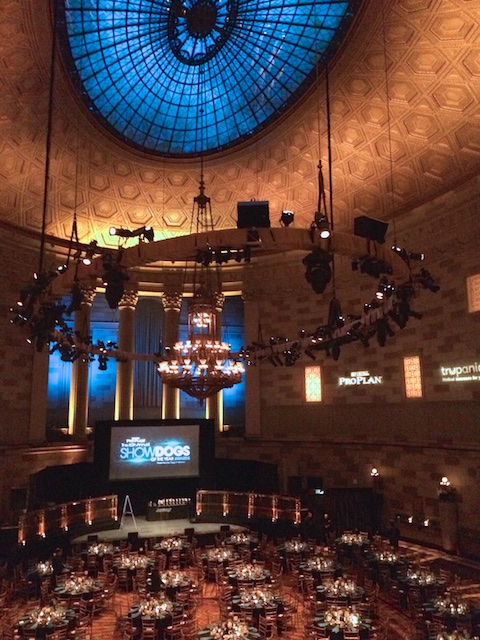 But, most importantly, it was a chance to keep my good friend, Karen Pryor, company at the Show Dogs of the Year Award Banquet, where she was being honored with a Trainer of the Year Award.
I've never been into the "dog fancy" and I have issues with the AKC and breeders who focus on looks to such extremes that dogs suffer from genetic predispositions to diseases and have physical issues as basic as being unable to breathe freely. I didn't go to the awards because I am enthralled with that world of groomed and fluffed dogs. I went because whenever I have a chance to travel and spend time with Karen, I do.
This is a competitive group of people. The dogs that won year-end awards have been campaigned on an intense schedule. Behind each dog is a team of people – owners, handler, groomer, and more. I've heard stories of the politics of the show ring and the cutthroat culture of dog shows. Which is why it was so surprising to me how the evening unfolded.
Accepting an award, a man who has been showing dogs his entire adult life said, "This is the best year I've ever had, and not because of the wins. There has been a camaraderie this year I've not experienced before." (I'm paraphrasing, but that's the gist.) As each winner spoke at the podium, the same thing was said over and over. That there was a new sense of community, and because of that good will, that there was a joy in the competition. Profuse and genuine thanks were given, not just to their own team, but to all of the people that they competed with and interacted with on the show circuit.
Sitting at our table was the owner of the Obedience Dog of the Year. I've heard about how tough those trainers can be, and I've heard about how severe their methods can be. I confess to being jaded and wary. Yet there was this lovely woman – Victory Hulett (what an apt name!) who (in promotional materials) says that she gets results with motivational play. Seated with Victory, was her husband, who was beaming with pride. I talked with them about their relationship and his part in her success. I came away thinking that Reign, their brilliant Border Collie, succeeded because his world was filled with love.
Was it a coincidence, then, that the Trainer of the Year was someone who's message for the last thirty years has been one of positive interactions between species? Of letting go of dominance and instead working to the yes, to the willing, to the cooperative? A sea change is defined as a broad transformation. I was witness to it last Saturday night.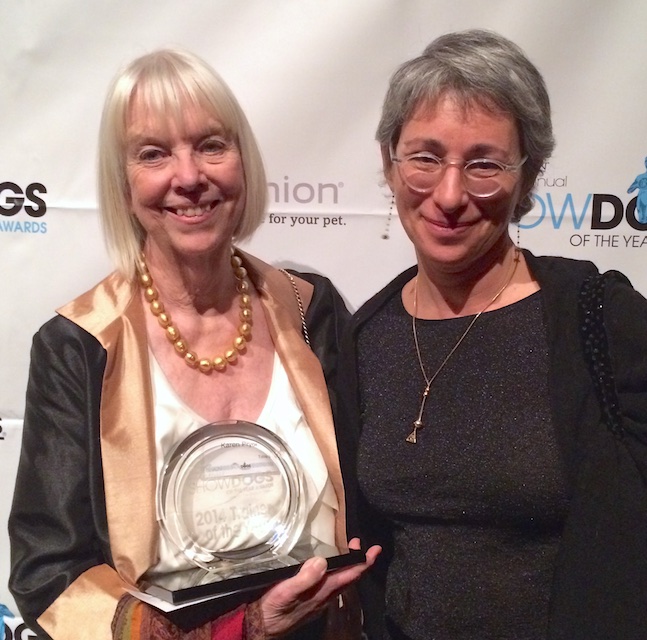 The next day Karen introduced me to one of her favorite places in the city – the Morgan Library, where there was a special exhibition of Lincoln's writings. His genius and his humanity was there to read in his own hand. There is so much going on in the world right now that is horrible and barbaric. It's depleting. But this weekend I felt like I was on a boat, being lifted and turned by the sea change. Let's all try to follow that tide.