This a rear view of a Cochin.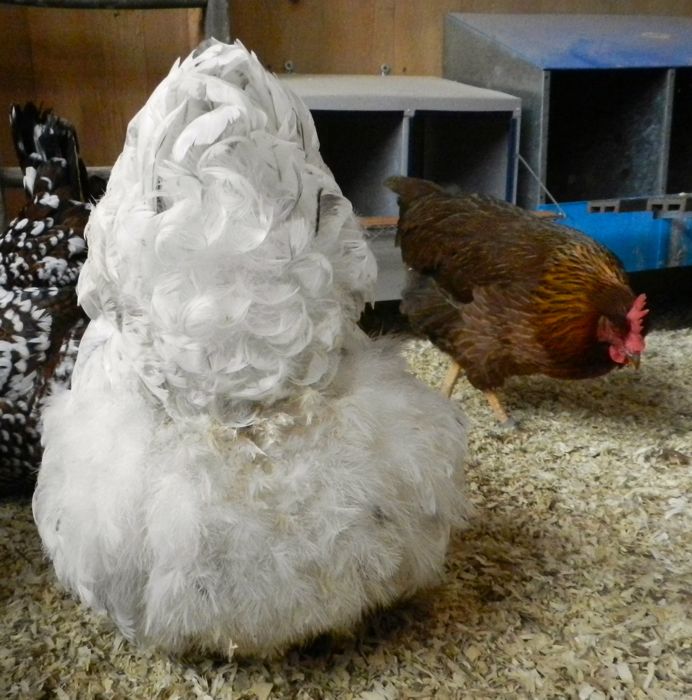 This view is why people like Cochins. Really, that fluffy bottom is irresistible.
The problem is, those feathers go all the way down to their feet.
Cochins are a soft-feathered breed; they lack hard outer feathers which keep other chickens sleek, shiny, and water repellent. However, a Cochin has such a thick, loose coat, that she stays quite warm in the winter. That is, if she doesn't get wet. People who keep Cochins for show keep their stock indoors. I don't. My Cochin, Pearl, goes right outside with her flock mates. She knows enough not to get soaked in pouring rain (unlike the Polish, but that's another story.) However, she thinks nothing of walking around in mud.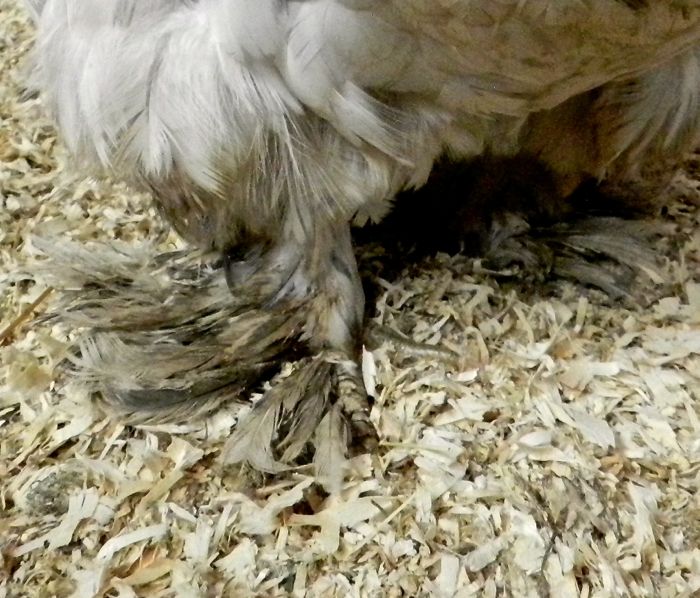 I can tell when she's been in the nesting box because the eggs have been brushed with dirt from her feathers.
Pearl doesn't see what the problem is.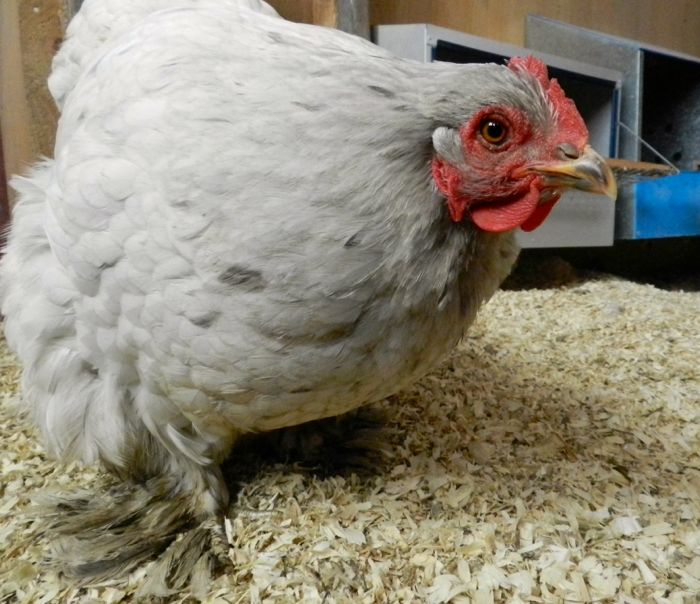 Cochins are placid, beautiful hens. But, they're not prolific layers, they are often broody, and they get overheated easily. And, those feathered feet are a mess. But, I do like having one in my flock.