The outside water got turned off two days ago. Around here if you think, "Oh, it's lovely weather, there's plenty of time to leave the convenient spigots on" what you'll have are frozen and broken pipes and a very big repair bill. When the crew comes and blows out the lines, I know it's time to prepare the coops for winter.
We do take a risk and leave the outside spigot next to the back door on until it's freezing during the daytime. So, for now, I have a hose stretched out to the barn. That will be turned off by November, and all through the winter water has to be hauled from inside of the house to the coops. After years of doing that daily, it finally dawned on me that I could have a heated water tub in the barn. Now instead of carrying water daily (and getting sloshed in all sorts of weather) I fill it up once a week, and I pick a day when it's not freezing rain or snowing! Yesterday I got the big tub and the goat's heated water bucket down from the loft and gave them a good scrubbing.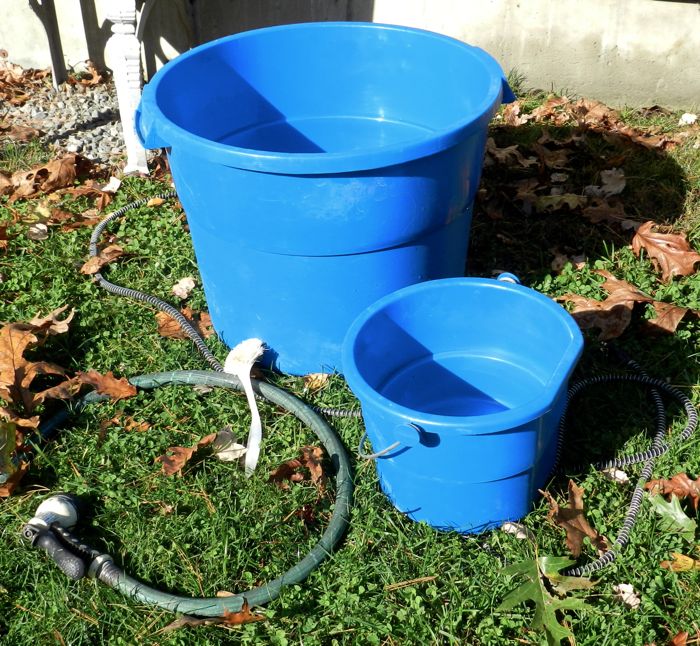 Yesterday's nice weather also prompted me to do another important pre-winter chore: wash the windows. Sunlight in the coop is essential for the hens' health. It also encourages them to lay winter eggs. The windows were coated with barn dust and the light coming in was dull. I have to say that I don't like washing windows. It's a pain of a job. I didn't worry about streaks, but I did what was necessary.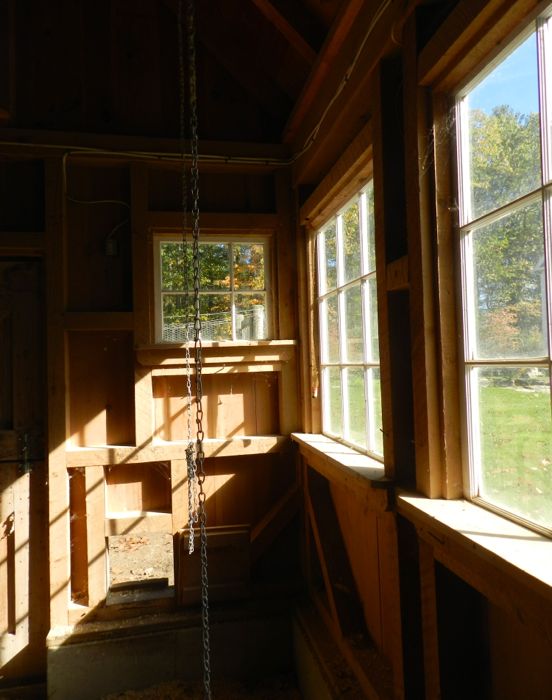 Now the hens will be able to sunbathe even during the worst that winter throws at us. I also took a broom to the cobwebs. Dust and cobwebs are reservoirs of disease. When chickens stay inside, their respiration and manure causes dampness in the coop. Cobwebs hold onto that, and the germs. A clean sweep before the bad weather hits is preventative medicine.
I also swept the storage area and cleaned up and corners that mice might want to hole up in. Mice eat chicken food and are also intermediary hosts of parasites. They're cute, but I don't want them sharing space with my hens.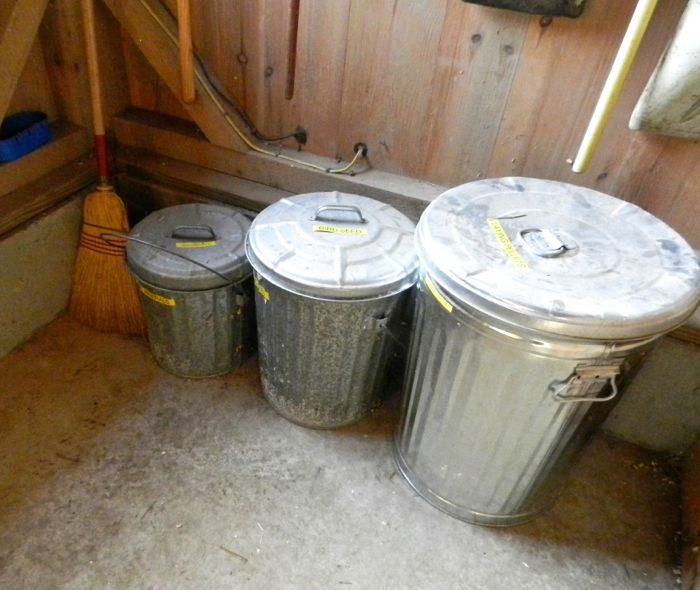 The goats are ready for winter, too. They've grown their furry coats. They say that they need a layer of fat to stay warm and to please feed us animal crackers.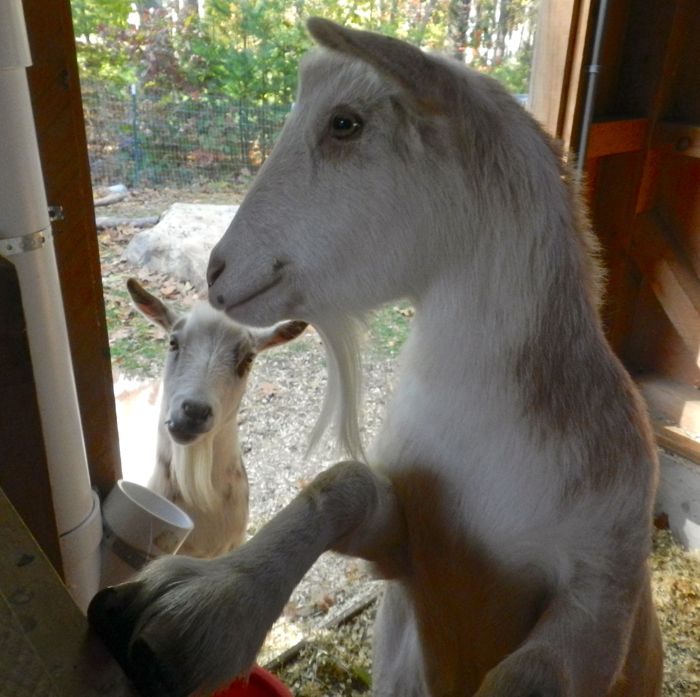 Don't believe them! However, I will be giving them more hay at bedtime. For goats, digesting food acts as an internal heater, so going to sleep with full bellies keeps them toasty during cold winter nights.
If you are in the area, stop by the Chelmsford, MA Agway on Saturday at 11 am. I'll be talking more about Preparing Your Flock For The Winter.