Steve needed to adjust a bolt on the mineral feeder. Caper offered to help.
First, Caper tasted the vice grip to make sure that it was the right tool for the job.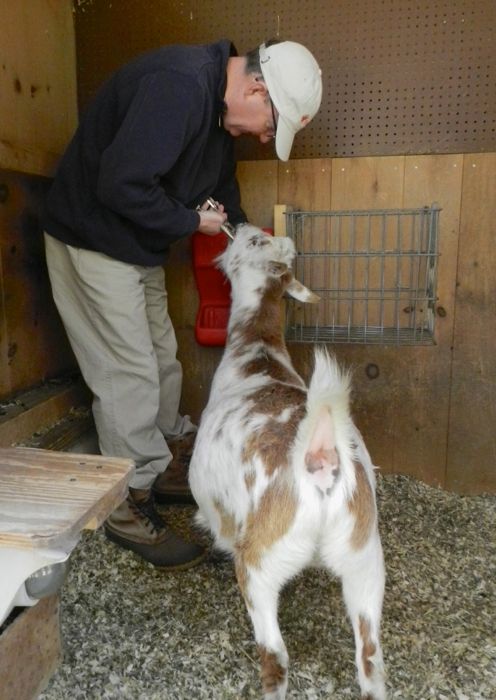 He suggested to Steve that the vise grip could be better used scratching his head, right between his horn buds.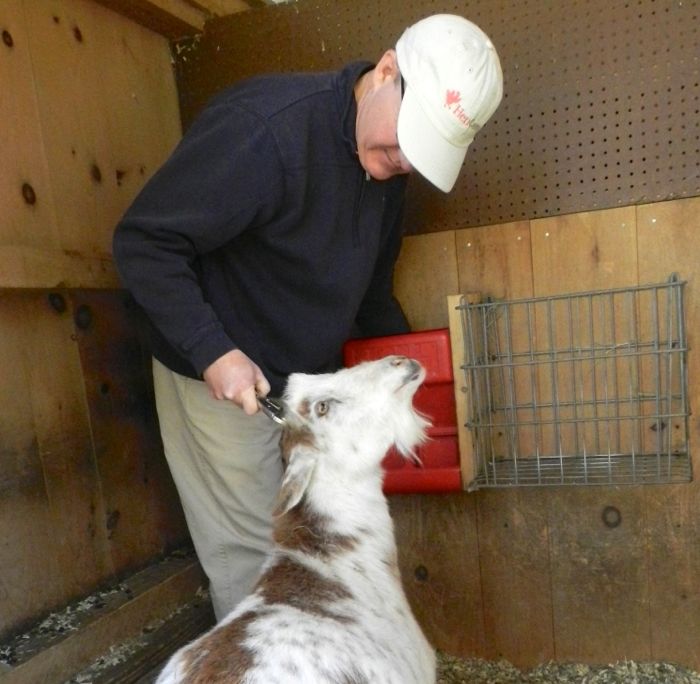 Sometimes Caper cannot believe his own brilliance. It's a good thing that Steve listens to him.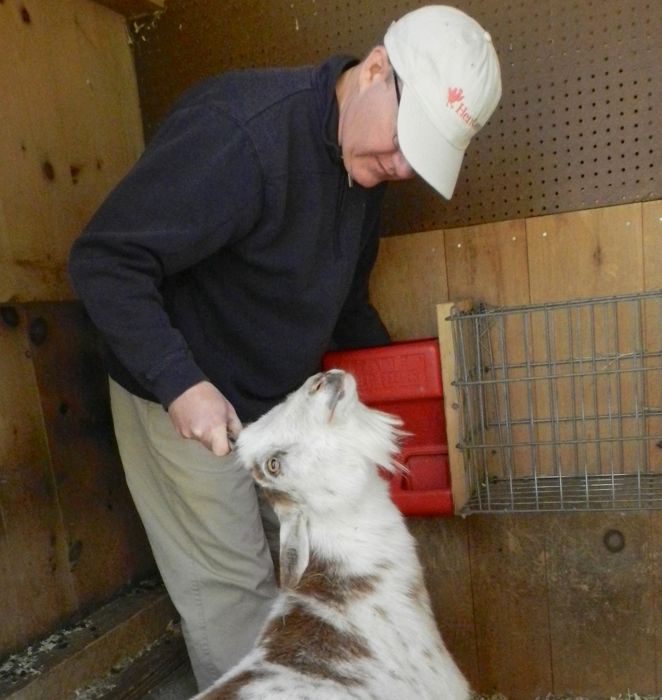 It was Pip and Caper's fourth birthday yesterday! To see what they looked like when they arrived, go here.