Aren't eggs from you own hens the prettiest things? Even the basic brown egg isn't so plain when you know who laid it. Of course you don't want to break them, but, then again, you do want to eat them. Luckily, the expression, you can't have your cake and eat it too, doesn't apply to eggs. You can eat them, but still have the shells to keep.
When I was little my mother taught me to blow out eggs, using a big hole on one end, a small on the other, and lots of huffy breaths, which was fun when I was young, but I don't want to do that now. Besides, I want the blown eggs to look as perfect as when they were laid, so I use an inexpensive German tool, the Blas-Fix Egg Blower.
First, I use the little pointy wand to drill a hole in one end.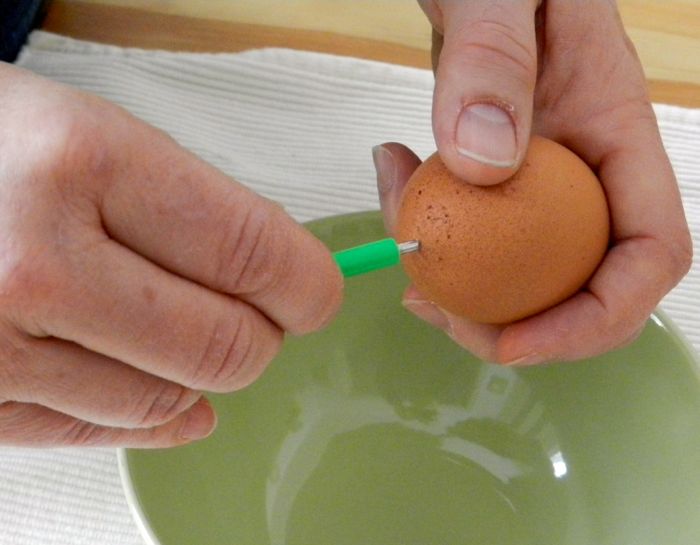 Next, I insert the long needle into that hole and twist it around a bit to break up the yolk. Then I pump the bulb at the end to blow air into the egg. Out comes the egg white, saved into a clean bowl.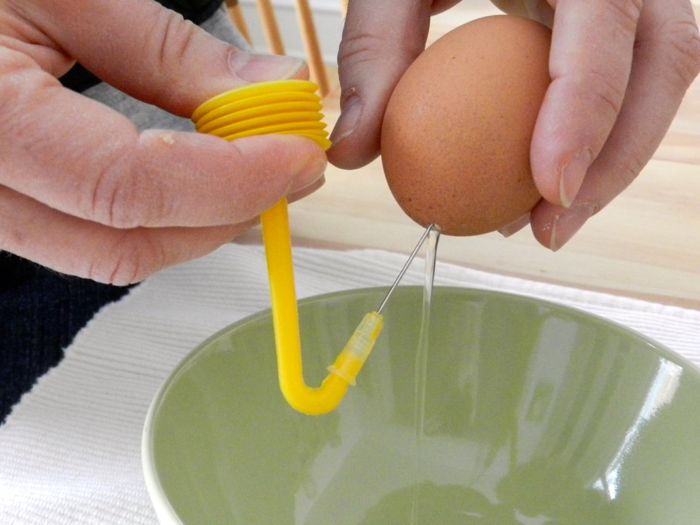 And out squishes the yolk.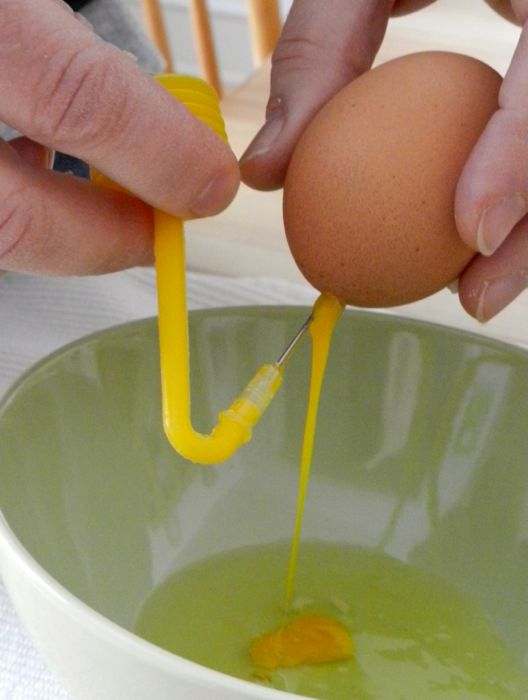 Once the egg is empty, I go over to the sink, fill the tool with hot water and squirt that into the egg to rinse it out.
Then I set the egg in the holder, hole end down, to let it drain and dry.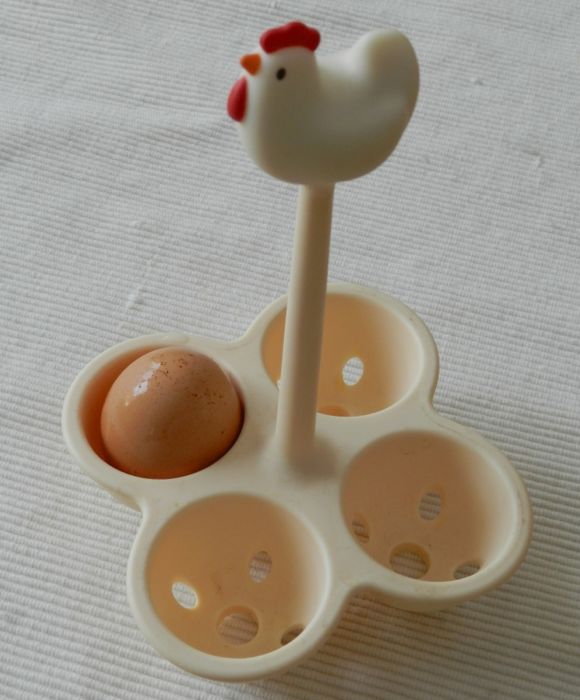 From there it joins the other blown out eggs in my optimistic basket.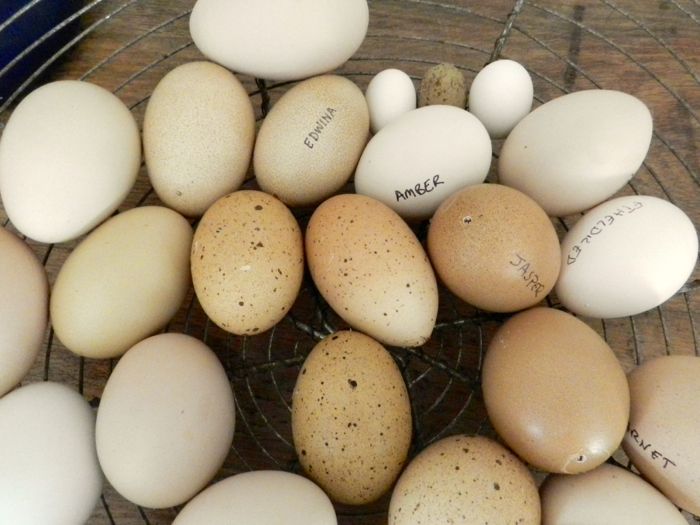 I'll be getting some Ameracaunas this spring. I look forward to autumn when I'll have blue eggs to add to the basket!