I give presentations on chicken keeping for adults and children. I lecture at science and nature centers, at feed stores and at green fairs. Several times a year I host hands-on workshops in my backyard. In these programs I  share what you need to know to get started with your own chickens. I cover selecting the right breed, housing, feed, and how to keep the flock healthy. I talk about chicken behavior, predators, and daily chores. I show how I compost the manure and makes use of it in my gardens. My talks are lively, engaging and informative.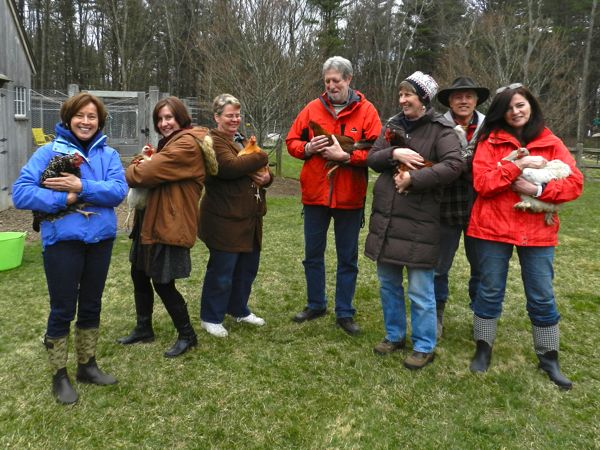 Keep an eye on Upcoming Events to sign up for my upcoming workshops, and to see where and when I'm speaking next. Or, don't wait! Gather a minimum of six friends and I'll schedule a workshop just for you. Email me and let's discuss the possibilities!
I'm also available for private in-person or Skype visits.
I hope to meet you soon!